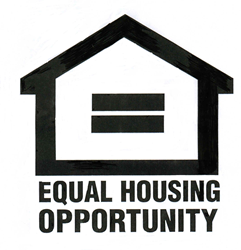 After a rough start to the year the North Texas real estate market has only been gaining steam, which is excellent news for home owners and those looking to include themselves in these great communities
Dallas, Texas (PRWEB) November 27, 2014
At a time when many home buyers are hunkering down for the winter, North Texas home markets have continued to post impressive numbers. Berkshire Hathaway HomeServices PenFed Realty Texas reports the sales of preowned homes throughout the various North Texas metropolitan area jumped up by 13 percent in October, which is the largest annual sales gain all year.
On November 10, The Dallas Morning News reported, citing data from the Real Estate Center at Texas A&M and the North Texas Real Estate Information Systems, real estate agents in the North Texas region sold 7,859 homes in October. This value marked a 13 percent annual gain in October as well an increase from September's home sales totals.
October's performance marks an incredible turnaround for the North Texas market. Throughout the earlier portion of the year, home sales were continually stalled by rapid price growth and a stiflingly low inventory. However, at a time when the market traditionally experiences a slowdown, North Texas has managed to work out its kinks and post positive gains in areas that really matter to the health of the housing market.
"This region has been incredibly resilient since the recession," reports DD Flynn VP of Marketing for Berkshire Hathaway HomeServices PenFed Realty Texas. "After a rough start to the year the North Texas real estate market has only been gaining steam, which is excellent news for home owners and those looking to include themselves in these great communities."
The amount of home sales in October was also strong enough to shift the amount of preowned homes sold by REALTORS® out of red for the year's totals. Up until now, 2014 had trailed 2013 in the amount of preowned homes sold, but the showing in October has officially broken even with the same time period last year.
How the rest of year will fare is dependent on the amount of inventory that comes to the market. At the end of October there was just a 2.7-month supply of homes at current sales pace, a painfully low supply. However, other areas of the market such as price growth have slowed, giving buyers a little more breathing room when it comes to finding that perfect home.
Click here for a 60-second Dallas home market update.
About PenFed Realty
PenFed Realty, wholly owned by PenFed (Pentagon Federal Credit Union), is a full-service real estate company with an annual sales volume over $2.8 billion; serving PenFed members as well as the general public. Over 1,700 top-notch sales professionals work out of PenFed Realty's 50+ offices to provide complete real estate services nationwide.
PenFed Realty is an independently owned and operated franchisee of BHH Affiliates, LLC. Berkshire Hathaway HomeServices and the Berkshire Hathaway HomeServices symbol are registered service marks of HomeServices of America, Inc.
About Berkshire Hathaway HomeServices
Berkshire Hathaway HomeServices, based in Irvine, CA, is a real estate brokerage network built for a new era in residential real estate. The network, among the few organizations entrusted to use the world-renowned Berkshire Hathaway name, brings to the real estate market a definitive mark of trust, integrity, stability and longevity. Berkshire Hathaway HomeServices in early 2014 was named "Real Estate Agency Brand of the Year" by consumers in the 26th annual Harris Poll EquiTrend® study of the largest real estate networks. Visit http://www.berkshirehathawayhs.com.
Irvine, CA-based HSF Affiliates LLC operates Berkshire Hathaway HomeServices, Prudential Real Estate and Real Living Real Estate franchise networks. The company is a joint venture of which HomeServices of America, Inc., the nation's second-largest, full-service residential brokerage firm, is a majority owner. HomeServices of America is an affiliate of world-renowned Berkshire Hathaway Inc.