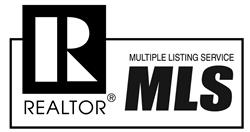 This is a very diverse state in terms of development and growth, and Dallas' and Fort Worth's economies are right at the heart of it.
Dallas, TX (PRWEB) November 05, 2014
As the nation edges farther and farther toward economic recovery, North Texas continues to lead the way with steady employment growth that has been instrumental in bringing a stronger base of home owners to the area. Prudential Texas Properties reports, citing data from the Texas A&M University Real Estate Center, that the state of Texas has been a leader in job growth with Dallas and Fort Worth among the state's top metropolitan areas for contributing to higher employment rates and overall advantageous economic conditions for area home owner.
According to the Real Estate Center's Monthly Review of the Texas Economy, [the state of Texas as a whole gained 410,900 nonagricultural jobs from September 2013 to September 2014 representing an annual growth rate of 3.7 percent. The state is faring far better than the nation, which had its own annual growth rate of 2 percent.
Among the metropolitan areas leading the charge in putting Texas atop national levels were Dallas and Fort Worth. While the Houston-Sugar Land-Baytown region led the state with the largest contribution of jobs to the state economy, the Dallas-Plano-Irving region took second with Fort Worth-Arlington trailing in third.
"Home owners are looking for stable local economies where they can prosper along with their neighbors," says DD Flynn, VP of Marketing for Prudential Texas Properties. "The region around Dallas and Fort Worth has been able to deliver with plenty jobs and strong communities that have been able to rally around their residents and local businesses."
The strongest sectors for growth in Texas were in the mining and logging industry followed by transportation, warehousing and utilities, construction, professional and business services and leisure and hospitality.
"This is a very diverse state in terms of development and growth, and Dallas' and Fort Worth's economies are right at the heart of it," Flynn continues. "This is a great time to be in the North Texas region."
Click here for a 60-second Dallas home market update.
©2014 BRER Affiliates LLC. An independently owned and operated broker member of BRER Affiliates, LLC. Prudential, the Prudential logo and the Rock symbol are registered service marks of Prudential Financial, Inc. and its related entities, registered in many jurisdictions worldwide. Used under license with no other affiliation with Prudential. Prudential Texas Properties is an independently owned and operated member of BRER Affiliates LLC. Equal Housing Opportunity.