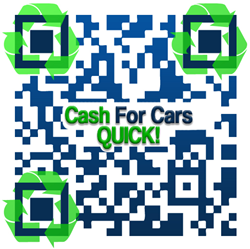 Sell your car or truck the easy way with Cash for Cars Quick 888-862-3001
Dallas, TX (PRWEB) September 16, 2013
Cash for Cars Quick service in Dallas Texas recently added a new service location to their pool and announced it here last week. The main purpose of this new service location is to provide the customers with an easy way to approach the company for the sale of their old and junk cars. Now car owners won't have to travel to far-off places in search of a customer or an automobile recycling company that would be willing to give a good price for their unwanted car. Cash for Cars Quick has successfully gained reputation as a credible automobile buyer as well as a disposal and waste management company in the United States. To use the Dallas junk car buyer or to find out more about the different locations the company operates out of visit, http://www.dallascashforcarsquick.com/service-locations/
Due to a desire to buy a brand new car every year or so, many people in the United States of America sell their old vehicles to try to come up with money for a newer model. Some vehicle owners abandon broke down vehicles because it does not make sense to repair them, and do not try to list them for sale. This is because it is usually very difficult to find a customer for such a car that is in bad condition, and even if someone manages to locate a client, they are not willing to pay a good price for this ill-fated vehicle. As a result, car owners simply park the car on public or even private property and disown it. A large number of deserted cars are recorded in the city of Dallas very year. Car disposal companies are actively working to eliminate these vehicles by following various eco-friendly ways to get rid from automobile pollution and the hazards posed by junk vehicles.
Cash for Cars Quick is one such company that has gained widespread popularity in a very short span of time owing to its commendable efforts in the field of automobile waste reduction and management. The company recently announced that they are launching another service location in the city to make their services accessible to a large number of people. Now car owners don't have to look far for an automobile buying service, and negotiate a price for their unwanted vehicle. They can simply get in touch with a representative from the cash for car Dallas TX office and get an instant quote for their possibly used car or truck.
The company not only manages automobile waste effectively in Dallas, but also provides value-added services to its clients. The representatives from the company claimed that they arrange for the vehicle to be picked up from its current location and moved to its new destination. Moreover, the company is responsible for transfer of ownership, registration, and handling other paperwork without any trouble or difficulty. The owner has a chance to receive a handsome sum of money in exchange of a junk and possible wrecked car. The auto can also offer cash for cars without title in Dallas if certain items are met.
Their new venture has been seen as a good step towards long-term success of the company. The new service location has been chosen carefully keeping in view the demand of customers who want to get rid of their unwanted vehicles in a fast, easy, and lucrative way. Not only the residents of Dallas but also those living in the suburbs of this city would now be able to benefit from the services of company.
Cashforcarsquick.com has become one of the leading used car buying companies in recent years. It operates in almost all major cities of the United States providing reliable services to car owners who wish to sell their used or junk vehicles for a good sum of money. The company has managed to develop a strong clientele owing to its remarkable success in promoting automobile disposal services on the internet. For more information regarding the operations of this company, visit their official website at http://www.cashforcarsquick.com/.
The automobile company's local operation uses the top SEO professional in the US to help the auto buying service promote the message about the importance of utilizing a respected cash for cars Dallas Texas Company. Cash for Cars Quick continues its online presence by offering an instant quote over the phone, and regularly posts auto recycling information on the company blog and social media pages. By working to promote the service online with the top local SEO company the company believes it will attract more Texas residents looking to sell their older vehicles. To read more on the company's cash for cars Dallas Facebook page visit ,http://www.facebook.com/CashForCarsDallas.
About the Company:
Cashforcarsquick.com is the quickly becoming the leading used car buyer and that provides a high return to the car or truck owners in Dallas and throughout the United States. The company and its partners follow environmentally friendly disposal practices to safeguard the future of the planet. To learn more about how to sell a car for cash in Dallas Texas visit the company website or call the corporate office.
Contact:
William Leonard
Phone: 888-862-3001