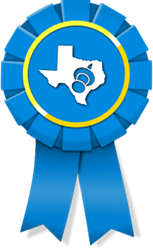 Dallas, Texas (PRWEB) May 29, 2014
Ten Dallas agencies were recently honored as the top web development firms in the area by 10 Best Design. The organization's site is one of the largest awards organizations in the web design industry, as it brings together top service providers and roughly 250,000 searchers every year.
Awards were given to the best web design agencies in Dallas based on a wide number of variables, and each of the firms on this list strives to give the best service possible.
Magic Logix was honored as #1 on this ranking. The Carrollton-based company is a marketing agency that provides website design and development services. With expertise in e-commerce platforms, search engine optimization support and social media management, Magic Logix was cited as a fast growth company by Inc. 500 and Lead411's Technology 200.
Voted No. 2 among the top Dallas website design firms, MODassic Marketing specializes in the creation of responsive web design and Wordpress development. The Richardson firm also uses SEO technology, brand identity and online marketing for its clients, which include Celina Bible Church, Cornerstone Ranch, and Spray-N-Grow. MODassic Marketing took home two awards at the 2013 edition of the Hermes Creative Awards.
The Fort Worth area was not shut out of the top 10. The third honor among the best web design agencies in Dallas went to 422 Studios. This firm celebrates its 10th anniversary this year as a web development studio that serves the Dallas-Fort Worth Metroplex. Clients include Dallas Honda, Poser Kids Yoga and Luxury Toy World. 422 Studios helps in the planning of websites on Wordpress or custom sites, according to what the client wishes to have. SEO, social media services and e-commerce are among the 422 Studios specialties.
From the historic stockyards of Fort Worth to the technology-rich areas in the north and east suburbs, web design companies in Dallas pump out quality work every day, and 10 Best Design is happy to honor the best of the best with this award.
10 Best Design is the top Internet site for web design ranking, reviews, and awards organization. Our team has extensive experience in the industry, and our Best Web Design Firms & Website Design Awards are now one of the fastest growing anywhere.