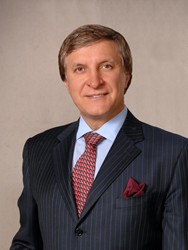 Dallas, Texas (PRWEB) October 13, 2015
Symposium Chairman, Dr. Rod J. Rohrich is pleased to announce that registration is now open for the 19th annual Dallas Cosmetic Symposium to be held March 2nd and 3rd, 2016. The annual meeting, along with the Dallas Rhinoplasty Symposium, which takes place immediately afterwards, draws plastic surgeons and cosmetic physicians from around the world.
Key topics at this year's event will include discussions on efficacy and safety of emerging treatment options in a wide range of elective cosmetic procedures including breast augmentation, facelifts, cosmetic fillers, and body contouring procedures such as liposuction and abdominoplasty.
"The Dallas Cosmetic Symposium offers unprecedented opportunities for surgeons to enhance their skills and understanding of advances in cosmetic surgery," says Dr. Rohrich, the Symposium's Chairman.
The meeting includes panel discussions, video feeds with expert commentary, live demonstrations, and a unique fresh cadaver cosmetic anatomy lab which gives participants direct, hands on experience. Presentations are delivered by highly experienced plastic surgeons and will cover the latest trends and offer expert guidance on controversial applications of cosmetic treatments with an emphasis on evidence-based medicine which is changing how cosmetic surgery is practiced.
"The movement toward evidence-based plastic surgery is ongoing and will improve and validate what we do in cosmetic surgery ," explains Dr. Rohrich. "This is truly a change in the way we practice our profession - a change that sets the stage for continual advances and improvements, always with an awareness of our perpetual duty to assure the safety and satisfaction of our patients."
Those wishing to attend can register at: http://dallascosmeticsymposium.com/
About Rod J. Rohrich, M.D., F.A.C.S.
Dr. Rod J. Rohrich is a Distinguished Teaching Professor and Founding Chairman of the Department of Plastic Surgery at UT Southwestern Medical Center in Dallas, Texas. Dr. Rohrich graduated from Baylor College of Medicine with high honors, and completed his Plastic Surgery training at the University of Michigan Medical Center and fellowships at Massachusetts General Hospital/Harvard (hand/microsurgery) and Oxford University (pediatric plastic surgery). He is Chairman of the Dallas Rhinoplasty Symposium, Founding Chairman of the Dallas Cosmetic Symposium, President and Founding Member of the Alliance in Reconstructive Surgery, and a Founding Partner of the Dallas Plastic Surgery Institute. Dr. Rohrich has also served as president of the American Society of Plastic Surgeons, the largest organization of board certified plastic surgeons in the world. He repeatedly has been selected by his peers as one of America's best doctors, and twice has received one of his profession's highest honors, the Plastic Surgery Educational Foundation Distinguished Service Award, which recognizes his contributions to education in plastic surgery. Dr. Rohrich participates in and has led numerous associations and councils for the advancement of plastic and reconstructive surgery.