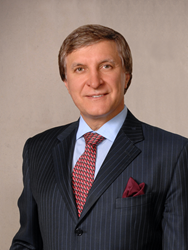 Rhinoplasty is a surgery of millimeters. It really epitomizes plastic surgery as a whole because it is a surgery of such great finesse and it takes years to master.
Dallas, Texas (PRWEB) June 16, 2016
In a new article published in Plastic and Reconstructive Surgery, the official medical journal of the American Society of Plastic Surgeons, Dallas rhinoplasty surgeon, Dr. Rod J. Rohrich provides a broad overview of the best practices used today in modern rhinoplasty surgery.
The article, "A Practical Approach to Rhinoplasty," was published as Continuing Medical Education (CME) material for surgeons to keep up to date on the latest advances and best practices in areas for surgical areas in which they might not have consistent exposure. These type of modules are an important part of helping plastic surgeons stay up to date as the nature of the surgery changes to become safer and more effective, and as older, or outdated techniques are phased out of practice.
From the article: "The principles for successful rhinoplasty include comprehensive clinical analysis and defining rhinoplasty goals, preoperative consultation and planning, precise operative execution, postoperative management, and critical analysis of one's results." The article goes on to give granular details of each phase of the rhinoplasty, overviews of common situations, and help forming an operative plan depending the circumstances of the patient.
"One of the things that makes rhinoplasty so difficult, is how aesthetic ideals can differ based on a number of factors such as a patient's age, their gender, and their ethnic and cultural identity," explains Dr. Rohrich, who also serves as Editor-in-Chief of the journal. "As a plastic surgeon, we must make use of our own artistic and aesthetic sense while communicating with the patient, understanding their goals, and making sure not to compromise their cultural heritage as well."
The article, which is accompanied by detailed illustrations, operative plans, decision trees, and online video, strongly recommends that plastic surgeons favor using the open approach to rhinoplasty where possible. "The open approach to rhinoplasty allows surgeons to have the best chances for a successful outcome and significantly reduces the risk of having a patient require a secondary surgery," says Dr. Rohrich, who is often considered one of the best rhinoplasty surgeons in the US. " Rhinoplasty is a surgery of millimeters. It really epitomizes plastic surgery as a whole because it is a surgery of such great finesse and it takes years to master."
About Rod J. Rohrich, M.D., F.A.C.S.
Dr. Rod J. Rohrich is a Distinguished Teaching Professor and Founding Chairman of the Department of Plastic Surgery at UT Southwestern Medical Center in Dallas, Texas. Dr. Rohrich graduated from Baylor College of Medicine with high honors, and completed his Plastic Surgery training at the University of Michigan Medical Center and fellowships at Massachusetts General Hospital/Harvard (hand/microsurgery) and Oxford University (pediatric plastic surgery). He is Chairman of the Dallas Rhinoplasty Symposium, Founding Chairman of the Dallas Cosmetic Symposium, President and Founding Member of the Alliance in Reconstructive Surgery, and a Founding Partner of the Dallas Plastic Surgery Institute. Dr. Rohrich has also served as president of the American Society of Plastic Surgeons, the largest organization of board certified plastic surgeons in the world. He repeatedly has been selected by his peers as one of America's best doctors, and twice has received one of his profession's highest honors, the Plastic Surgery Educational Foundation Distinguished Service Award, which recognizes his contributions to education in plastic surgery. Dr. Rohrich participates in and has led numerous associations and councils for the advancement of plastic and reconstructive surgery.