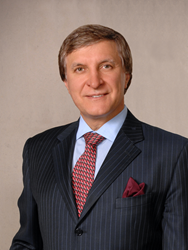 (PRWEB) June 17, 2014
Dallas plastic surgeon, Dr. Rod J. Rohrich, Professor and Chair of the Department of Plastic Surgery at UT Southwestern Medical Center, recently presented Harvard Medical School/Massachusetts General Hospital's prestigious Varaztad H. Kazanjian Memorial Lectureship and delivered a series of lectures to plastic surgery faculty and residents.
Dr. Rohrich, who completed postdoctoral studies at Harvard/MGH, was honored to serve as the Kazaanjian lecturer, "As someone who was trained at Massachusetts General Hospital/Harvard, it is truly a great honor to be invited back to the MGH as the Kazanjian Visiting Professor and to be recognized for my contributions to plastic surgery." The prestigious invitation is extended to plastic surgeons that have made significant contributions to the advancement of plastic surgery. The professorship, named after Dr. Varaztad H. Kazanjian, often considered a pioneer of modern plastic surgery, was a 1905 Harvard graduate and the university's first plastic surgery professor.
Dr. Rohrich presented "Rhinoplasty - Getting it Right the First Time - A 25 year Perspective" focused on the history of modern rhinoplasty, advances, and current techniques. As a distinguished Dallas rhinoplasty surgeon, Dr. Rohrich presented practical and technical information, including the practices that have made him a leader in both primary and secondary rhinoplasty. The presentation also touched on the emerging study of matching ethnic features while performing a rhinoplasty. Because rhinoplasty is an exceptionally difficult surgery, Dr. Rohrich emphasized the importance of preoperative planning, and the advantages offered by open rhinoplasty which allows surgeons to have direct access to the underlying nasal structures.
Dr. Rohrich says that careful preoperative planning, precise operative execution and long-term follow-up increase success rates significantly according to his research. Dr. Rohrich's presentation examined proven practices for achieving successful, individualized results for each rhinoplasty patient.
About Rod J. Rohrich, M.D., F.A.C.S.
Dr. Rod J. Rohrich holds the Betty and Warren Woodward Chair in Plastic and Reconstructive Surgery at UT Southwestern Medical Center. He also holds the UT Southwestern Medical Center Crystal Charity Ball Distinguished Chair in Plastic Surgery. Dr. Rohrich graduated from Baylor College of Medicine with high honors, and completed a plastic surgery residency at the University of Michigan Medical Center and fellowships at Massachusetts General Hospital/Harvard (hand/microsurgery) and Oxford University (pediatric plastic surgery). He has served as president of the American Society of Plastic Surgeons, the largest organization of board certified plastic surgeons in the world. He repeatedly has been selected by his peers as one of America's best doctors, and twice has received one of his profession's highest honors, the Plastic Surgery Educational Foundation Distinguished Service Award, which recognizes his contributions to education in plastic surgery. He is the co-author of a new consumer book called Navigate Your Beauty –Smart and Safe Plastic Surgery Solutions which focuses on how to find the best plastic surgeon to get excellent results and with the safest outcomes. Dr. Rohrich participates in and has led numerous associations and councils for the advancement of plastic and reconstructive surgery. He is a native of North Dakota and is married to Dr. Diane Gibby, also a plastic surgeon. They live in Dallas with their two children.