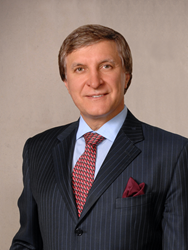 Dallas, Texas (PRWEB) January 19, 2016
In a series of presentations before the 73rd Congress of the Korean Society of Plastic and Reconstructive Surgeons in Seoul, Korea Distinguished Professor of Plastic Surgery and renowned rhinoplasty specialist, Dr. Rod J. Rohrich discussed advances and developments in rhinoplasty surgery that make it are more consistent, safer procedure.
In the Keynote meeting presentation, entitled "Rhinoplasty: Getting it Right the First Time - A 25 Year Perspective", Dr. Rohrich shared his expertise as a recognized rhinoplasty expert, emphasized the difficulty of rhinoplasty as a cosmetic surgery, and explored the challenges that plastic surgeons have faced and the evolution of rhinoplasty over the past several decades that have led up to the modern techniques and approach.
Dr. Rohrich, who also serves as the Editor-in-Chief of "Plastic and Reconstructive Surgery", the official medical journal for the American Society of Plastic Surgeons (ASPS), and is also the chair of the Dallas Rhinoplasty Symposium, says that rhinoplasty requires both art and science, relying on the personal aesthetic choices of the surgeon, and the surgical ability to achieve those results in a consistent manner.
Dr. Rohrich emphasized that rhinoplasty is an especially difficult and complex surgery with many nuances and variables. "Rhinoplasty is a surgery of millimeters," says Dr. Rohrich, "The margin for error is very small. In all of plastic surgery, rhinoplasty stands as one of the most difficult procedures to achieve consistently good results. It truly epitomizes plastic surgery as a whole as surgery of great finesse which takes many years to master."
Dr. Rohrich, receives numerous requests annually from around the world for corrective or revision rhinoplasty to improve upon poor results from a primary rhinoplasty. Hoping to improve the average rate of revision, Dr. Rohrich, seeks ways to improve the percentage across his discipline. "Since a secondary nose job is so difficult, it is vastly important to do it correctly the first time, avoiding the need for secondary surgery. Careful analysis of the each patient's nose and their specific situation is the key to a successful surgery," says Dr. Rohrich. "One must never leaver the Operating room until the nose is a perfect as it can ever be."
Dr. Rohrich concludes that the key to mastering the complexities of rhinoplasty is to master a wide variety of surgical techniques, ensuring the surgeon has multitude of options to maximize control during surgery. "The goal is always to make sure the patient has a natural appearing, functional nose that matches the other facial features. Rhinoplasty is not a once-fits-all procedure, it relies on the plastic surgeon's aesthetic sense in combination with his ability to achieve good results," says Dr. Rohrich.
About Rod J. Rohrich, M.D., F.A.C.S.
Dr. Rod J. Rohrich is a Distinguished Teaching Professor and Founding Chairman of the Department of Plastic Surgery at UT Southwestern Medical Center in Dallas, Texas. Dr. Rohrich graduated from Baylor College of Medicine with high honors, and completed his Plastic Surgery training at the University of Michigan Medical Center and fellowships at Massachusetts General Hospital/Harvard (hand/microsurgery) and Oxford University (pediatric plastic surgery). He is Chairman of the Dallas Rhinoplasty Symposium, Founding Chairman of the Dallas Cosmetic Symposium, President and Founding Member of the Alliance in Reconstructive Surgery, and a Founding Partner of the Dallas Plastic Surgery Institute. Dr. Rohrich has also served as president of the American Society of Plastic Surgeons, the largest organization of board certified plastic surgeons in the world. He repeatedly has been selected by his peers as one of America's best doctors, and twice has received one of his profession's highest honors, the Plastic Surgery Educational Foundation Distinguished Service Award, which recognizes his contributions to education in plastic surgery. Dr. Rohrich participates in and has led numerous associations and councils for the advancement of plastic and reconstructive surgery.