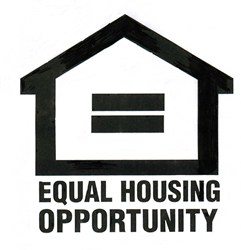 The complex is going to bring a lot of good to this area of Dallas, and it is going to help to further propel Dallas into the limelight as one of the most desirable urban metropolises to reside
Dallas, TX (PRWEB) August 26, 2014
More and more people are attracted the lifestyle, booming economy and flourishing housing market in Dallas and its surrounding suburbs, but the limited supply of inventory is causing home values to skyrocket and buyers to enter fierce bidding wars. Prudential Texas Properties reports the housing market in and around Dallas is thriving, and now local officials are making waves in the rental market.
With inventory a constant issue in the Dallas housing market and many millennials opting to live the renter's lifestyle, officials are taking the initiative to add more apartments and temporary living options to the Dallas landscape, according a August 13 report from The Dallas Morning News.
What does this mean for the housing market? The addition of various complexes, like the recently announced Katy Trail development, will bring new retailers, restaurants and other amenities to the community. While developments such as this one tend to have negative community response, many locals are certain this wont be the case.
Overlooking the Katy Trail, the approved seven-story apartment complex will take over the plot of land currently occupied by the outdated Saltillo Apartments. The complex will feature high-end units that will bring life to this dull area of town. Proponents of the complex are eager to create a more walk-friendly lifestyle with various new local amenities.
"Although it's surrounded by controversy, the complex is going to bring a lot of good to this area of Dallas, and it is going to help to further propel Dallas into the limelight as one of the most desirable urban metropolises to reside," DD Flynn, VP of Marketing at Prudential Texas Properties says. "The vision of this complex is one that will bring so much life and potential to the region."
Check out this 60-second Dallas housing market update.
©2014 BRER Affiliates LLC. An independently owned and operated broker member of BRER Affiliates, LLC. Prudential, the Prudential logo and the Rock symbol are registered service marks of Prudential Financial, Inc. and its related entities, registered in many jurisdictions worldwide. Used under license with no other affiliation with Prudential. Prudential Texas Properties is an independently owned and operated member of BRER Affiliates LLC. Equal Housing Opportunity.