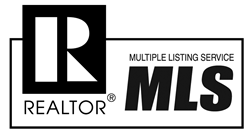 Home sellers are in control, but prices are appreciating at a fairly healthy level helping to keep the market in a balanced state
Dallas, TX (PRWEB) June 25, 2014
The real estate market in Dallas hasn't had bad news in quite some time, and trends continue to head in the same direction. Prudential Texas Properties reports that Dallas home sellers will keep seeing benefits in this quickly moving, hot real estate market.
According to a report by The Dallas Morning News, Dallas area home sellers get nearly 99 percent of their asking price at the same time prices have increased by about 6 percent year-over-year. As other areas of the country are still struggling to get back to normal levels, Dallas area home buyers and sellers are witnessing a flourishing market with a buzz around retail and economic development in North Texas.
"The Dallas-Fort Worth real estate market is an interesting one to watch. Home sellers are in control, but prices are appreciating at a fairly healthy level helping to keep the market in a balanced state," DD Flynn VP of Marketing with Prudential Texas Properties says. "This stable growth is also making it more accessible for first-time home buyers to get their hand in the market, something that is not happening in many major metro areas."
As stated in a recent report by Dallas-Fort Worth CBS affiliate, funds are available to first-time home buyers in Dallas who make 80 percent or less than the Area Median Family Income for the down payment, principal reduction and closing costs up to $8,500.
While the median single-family home value in Dallas is increasing, it is still well behind many other major metropolitan areas. At the same rate, economic development is on fire in this North Texas community, making it an incredibly desirable city in which to purchase a first home.
Click here for a 60-second Dallas home market update.
©2014 BRER Affiliates LLC. An independently owned and operated broker member of BRER Affiliates, LLC. Prudential, the Prudential logo and the Rock symbol are registered service marks of Prudential Financial, Inc. and its related entities, registered in many jurisdictions worldwide. Used under license with no other affiliation with Prudential. Prudential Texas Properties is an independently owned and operated member of BRER Affiliates LLC. Equal
Housing Opportunity.