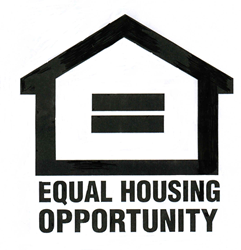 To see this area spring up from a sleepy neighborhood to a center of business, commerce and living has been very exciting
Dallas, TX (PRWEB) September 19, 2014
After what has seemed like an eternity, construction is ready to kick off in what could be a game-changing revamp of the area around the Farmer's Market in Dallas. Prudential Texas Properties reports construction will begin this month on changing the streetscape and developing buildings in and around a neighborhood that has been a big draw for visitors and local home owners alike.
According to a September 4 report from The Dallas Morning News, the Farmers Market neighborhood is set to be a boon to the Dallas real estate market as developers are breaking ground this month on a project that will make the streetscape of the neighborhood more attractive in addition to adding more homes to the Dallas inventory.
A number of rental communities have been planned for the area, many of which will include space for retail and dining options at the street level. Approximately 25,000 square feet of retail space has been planned, which will help to increase traffic to the already bustling area of town.
In addition to a large number of rental spaces being made available to Dallas residents, a large townhouse community has been planned just north of the Farmers Market. According to officials, the community has already been a big attractant for area home owners as the units are already about two-thirds sold.
"To see this area spring up from a sleepy neighborhood to a center of business, commerce and living has been very exciting," says DD Flynn VP of Marketing at Prudential Texas Properties. "It started with the revamping of the Farmers Market itself and is now expanding into what will be a very exciting opportunity for Dallas home owners and visitors, which is great for the local economy."
Click here for a 60-second Dallas home market update.
©2014 BRER Affiliates LLC. An independently owned and operated broker member of BRER
Affiliates, LLC. Prudential, the Prudential logo and the Rock symbol are registered service
marks of Prudential Financial, Inc. and its related entities, registered in many jurisdictions
worldwide. Used under license with no other affiliation with Prudential. Prudential Texas
Properties is an independently owned and operated member of BRER Affiliates LLC. Equal
Housing Opportunity.