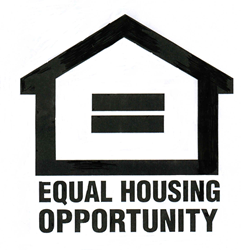 Dallas, TX (PRWEB) September 17, 2014
With price growth trends that many thought were unsustainable and would eventually lead to a bursting bubble situation, Dallas-Fort Worth homes have continued to gain equity at strong rates. Prudential Texas Properties reports that despite these interesting gains that have economists speculating on the future of the local real estate market, homes in the North Texas region continue to gain equity, yet did so at a much slower rate in the second quarter than earlier in the year.
According to an August 12 report in The Dallas Morning News, which cited data from the National Association of REALTORS®, home prices in the Dallas-Fort Worth region saw a 5.2 percent increase in the second quarter from one year ago. The association reported on home prices in 173 U.S. housing markets across the country for its quarterly price index report.
"Value keeps building on homes in and around Dallas and Fort Worth," says DD Flynn VP of Marketing at Prudential Texas Properties. "This is one of the great areas to live in throughout the country and home values are showing it."
Dallas-Fort Worth still proves to be ahead of the curve as nationally, prices were up by 4.4 percent. This is the smallest increment of increase the nation has seen since 2012. Of all of the 173 markets surveyed by the association, 71 percent have shown increases in prices.
These markets, and Dallas-Fort Worth in particular, continue to amaze market watchers as many analysts had forecasted lower rates of growth this year.
Click here for a 60-second Dallas home market update.
©2014 BRER Affiliates LLC. An independently owned and operated broker member of BRER Affiliates, LLC. Prudential, the Prudential logo and the Rock symbol are registered service marks of Prudential Financial, Inc. and its related entities, registered in many jurisdictions worldwide. Used under license with no other affiliation with Prudential. Prudential Texas Properties is an independently owned and operated member of BRER Affiliates LLC. Equal Housing Opportunity.