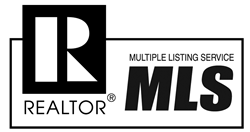 We would love to see some new homes pop up over the next few months to ease this tight market we've been seeing recently.
Dallas, TX (PRWEB) June 24, 2014
Good, better, best is a trend that seems to be running strong in the U.S. housing market these days. As the housing market recovers, one aspect that has yet to make a huge impact on current market conditions is home building. However, developers in Dallas may be getting ready to up the ante as Prudential Texas Properties reports that home building confidence is gaining major ground. This could help to spur major home development in the next six months and add to a dwindling Dallas inventory of homes.
Following a period of uncertainty as to the direction that the market is moving, U.S. home builders are reportedly feeling more confident about the housing market. Citing data from National Association of Home Builders/Wells Fargo, Prudential Texas Properties reports that the builder sentiment index, which gauges confidence in the construction of single-family homes, increased to 49 percent in June. This is the highest the index has been since January and is a 4 percent gain on May's index value of 45 percent.
At 50 percent and higher, builder outlook on the housing market is considered good while anything lower than 50 indicates a poor outlook. At its current percentage of 49, builders' confidence has almost reached a standing of good, which is quite an improvement as the index has been stuck well below 50 since January. These low numbers reflect a universally hard winter that the country experienced this past year. Bitter weather and economic conditions put building activity way on the back burner and have stalled even the most booming housing markets such as Dallas.
"Renewed confidence is just what our industry needs right now," says DD Flynn, VP of Marketing at Prudential Texas Properties. "We would love to see some new homes pop up over the next few months to ease this tight market that we've been seeing recently."
In previous months, builders' main concerns revolved around the buyer market for new homes. Although traffic in home sales remains relatively low, an increase in potential buyers that are currently shopping for homes has been a major boost in the outlook for Dallas homes and will hopefully be a catalyst for much needed construction starts for the North Texas region.
Click here for a 60-second Dallas home market update.
©2014 BRER Affiliates LLC. An independently owned and operated broker member of BRER Affiliates, LLC. Prudential, the Prudential logo and the Rock symbol are registered service marks of Prudential Financial, Inc. and its related entities, registered in many jurisdictions worldwide. Used under license with no other affiliation with Prudential. Prudential Texas Properties is an independently owned and operated member of BRER Affiliates LLC. Equal Housing Opportunity.