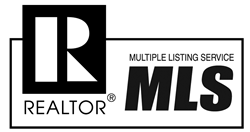 North Texas is such a large urban sprawl that, in the long term, this market is going to continue to be hot for years ahead, but home builders can't keep up with today's current demands
Dallas, TX (PRWEB) April 22, 2014
Home buyers planning to list their property this spring may want to prepare for a speedy turn-around. Prudential Texas Properties reports that more than one in 10 homes in the Dallas area have an interested buyer within three days of being listed.
While the average home is taken off the market in 60 days in North Texas, many houses get snatched up much quicker. A recent report from Redfin found that nearly 40 percent of homes in Dallas sell within two weeks of being posted on the marketplace, and many of the homes have multiple offers.
"There are so many factors playing into this trend," DD Flynn, VP of Marketing with Prudential Texas Properties says. "Not only is low inventory playing a major role in the quick turn around, but home buyer interest is massive. Dallas locals, and even Texans aren't the only people interested in getting their hand in this hot market."
Coming off the heels of one of the tightest markets in 2013, North Texas has 12 percent less inventory this year, making for an incredibly low level of available homes in the region. At the end of March, there was a 2.6-month supply of homes, and there are currently about 1,972 properties available in Dallas.
Citing data by Altos Research, a California-based real estate analytics company, the demand for homes in the region has pushed the median single-family home value to nearly $353,000 for the seven-day average and $319,803 for the weighted 90-day average.
Since the start of March, the median home value has been trending directly upwards, which is only expected to continue as the traditionally busy spring and summer seasons take shape. As of April 11, the market was strongly in favor of sellers, reiterating the environment many home buyers are experiencing throughout Dallas and much of North Texas.
"North Texas is such a large urban sprawl that, in the long term, this market is going to continue to be hot for years ahead, but home builders can't keep up with today's current demands." DD continues. "However, slow and steady wins the race."
Click here for a 60-second Dallas home market update.
©2014 BRER Affiliates LLC. An independently owned and operated broker member of BRER Affiliates, LLC. Prudential, the Prudential logo and the Rock symbol are registered service marks of Prudential Financial, Inc. and its related entities, registered in many jurisdictions worldwide. Used under license with no other affiliation with Prudential. Prudential Texas Properties is an independently owned and operated member of BRER Affiliates LLC. Equal Housing Opportunity.