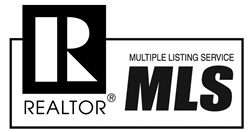 The beauty and desirability of the Dallas-Fort Worth area is something that current home owners have known for a while, but word is spreading and creating even more buzz around this region
Dallas, TX (PRWEB) October 13, 2014
A true testament to the health of any local real estate market is the amount of luxury home buyers flooding in to purchase properties. Prudential Texas Properties reports that the Dallas-Fort Worth area is not only a desirable region for the average home buyer but for high-end buyers as well.
Data reported by the Dallas Business Journal on October 1 from the 2014 Luxury Home Report found that 722 homes in North Texas valued at $1 million or more were sold this year as of August, compared to the 518 sold last year. This boosted the region to the No. 11 spot in the country for the most luxury properties sold. The Dallas-Fort Worth area also ranked No. 18 in the country for selling 23 ultra-luxury properties, which is categorized by homes worth more than $5 million.
"When people are willing to shell out more than $1 million to live in a specific area, it goes to show that it's a great place to live," says DD Flynn VP of Marketing at Prudential Texas Properties. "The beauty and desirability of the Dallas-Fort Worth area is something that current home owners have known for a while, but word is spreading and creating even more buzz around this region."
However just because home buyers who have the money to buy a luxury property are coming into this market, it doesn't mean that other buyers are being priced out. In fact, according to Altos Research, a California-based analytics company, the median single-family home value in Dallas has dipped slightly in the past couple months.
As of September 26 the median value was reported at $385,142. This is still a significant increase over the lowest median value reported at the start of March, which was around $300,000. Demand for homes here has fallen in recent months as well, but this is likely a factor of the increasing level of inventory available on the market, giving buyers more homes to choose from.
Click here for a 60-second Dallas home market update.
©2014 BRER Affiliates LLC. An independently owned and operated broker member of BRER Affiliates, LLC. Prudential, the Prudential logo and the Rock symbol are registered service marks of Prudential Financial, Inc. and its related entities, registered in many jurisdictions worldwide. Used under license with no other affiliation with Prudential. Prudential Texas Properties is an independently owned and operated member of BRER Affiliates LLC. Equal Housing Opportunity.