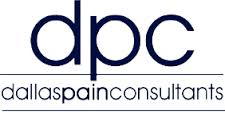 The success rate for migraine relief with the Omega procedure is 90% and it's covered by insurance!
Dallas, Texas (PRWEB) June 29, 2015
The top migraine specialist in the Dallas metro area, Dallas Pain Consultants, are now offering a revolutionary procedure that can bring incredible relief. It's called the Omega migraine procedure, is covered by insurance, and is performed by Board Certified pain management specialists at the practice. Call (844) TEX-PAIN for the top Dallas migraine specialist.
Over 30 million Americans suffer from migraine headaches, and can lead to considerable disability along with affected relationships. Migraines can be exceptionally frustrating to treat for both patients and physicians. Fortunately, Dallas Pain Consultants offers comprehensive treatment options, along with the new Omega migraine procedure.
The Omega migraine procedure involves neurostimulation, which is a continuous electrical pulse from a device implanted subcutaneously. Tiny wires are attached to a programming unit, which are able to alter the way the brain perceives pain signals. The procedure is outpatient and has been shown to be successful 80 to 90% of the time at reducing both the frequency and severity of migraines.
In addition to the Omega migraine procedure, Dallas Pain Consultants offers additional treatments including abortive and preventative medications, occipital blocks, Botox injections along with additional procedures. The success rates for the treatments are impressive with the Dallas pain management clinics, with locations in Dallas, Arlington, 40, Mansfield and Richardson Texas.
Dallas Pain Consultants treats all types of pain conditions including back and neck pain, sciatica, neuropathy, scoliosis, pelvic pain, failed back surgery and more. Cutting edge treatment at the pain clinics include radiofrequency ablation, spinal cord stimulator implant, epidural injections and selective nerve blocks to name a few.
Most insurances accepted at the practice with appointments being readily available. Call (844) TEX-PAIN for more information and scheduling.