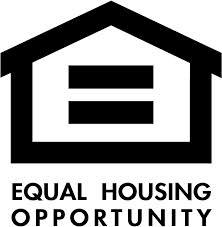 North Texas properties are in such high demand right now that lot values have gone up extensively, driving up builders' costs in the process
Dallas, TX (PRWEB) August 19, 2014
Having been immersed in a long period of tremendous price growth, it seems that properties in the Dallas-Fort Worth region are only getting hotter by the day. Prudential Texas Properties reports that demand for homes in North Texas has reached a fever pitch, causing new home prices to skyrocket while still attracting an overwhelming amount of home buyers vying to get into the area.
According to the latest report from Metrostudy, a housing and property information service, cited by The Dallas Morning News August 5 new home prices have been bolstered by an extreme demand for housing in North Texas. New home prices have risen 24 percent for the overall North Texas region since 2011, coming in at a current median value of $269,400 at midyear.
In looking at localized data, communities with higher demand for homes saw an even steeper price hike for new homes. North Dallas recorded the highest increase over the last three years of an astonishing 86 percent. Frisco and McKinney also saw big increases in newly constructed home prices with recorded gains of 43 and 36 percent, respectively.
"North Texas properties are in such high demand right now that lot values have gone up extensively, driving up builders' costs in the process," says DD Flynn VP of Marketing at Prudential Texas Properties. "Luckily home buyers are still able to meet these high water marks set by increasing home prices. It's anyone's game in this exciting market."
Builders have been working rapidly in order to meet the overwhelming demand of the public. In addition to new home price increases, Metrostudy's latest report indicates that new home starts are up 2 percent from one year ago. This is extremely welcomed news as the North Texas housing market has suffered from a dearth of available property for much of the year. New construction starts will likely bolster the local market, making for a very exciting future in Dallas-Fort Worth.
Click here for a 60-second Dallas home market update.
©2014 BRER Affiliates LLC. An independently owned and operated broker member of BRER
Affiliates, LLC. Prudential, the Prudential logo and the Rock symbol are registered service
marks of Prudential Financial, Inc. and its related entities, registered in many jurisdictions
worldwide. Used under license with no other affiliation with Prudential. Prudential Texas
Properties is an independently owned and operated member of BRER Affiliates LLC. Equal
Housing Opportunity.