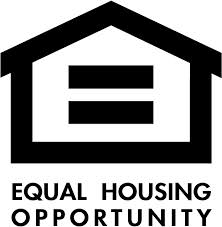 With projects like this one, Dallas just keeps getting better and better.
Dallas, TX (PRWEB) August 15, 2014
Developments have been big news in the Dallas community and the news just keeps getting better. Prudential Texas Properties reports the development of Dallas neighborhoods continues to create new and interesting community identities within the vivacious metropolitan area of North Texas.
According to a report from The Dallas Morning News published July 31, the newest redevelopment is well underway just south of downtown Dallas along Lamar Avenue, in a neighborhood that has come to be known as the South Side. The region was formerly a heavily commercial and industrial district, but has recently received a breath of life from developers who are eager to finish construction on buildings that will house hundreds of new apartments, retail space and even a movie theater.
"With projects like this one, Dallas just keeps getting better and better," says DD Flynn, VP of Marketing at Prudential Texas Properties. "The diversity and local fervor that these developments provide are a big part of what makes Dallas such a great place to live."
Many of the recent mixed-use developments in Dallas are opting for a more urban approach, employing walkable features and making public transportation readily available. The South Side development is no exception to this tendency. A walking trail is being built to connect the new apartments to the nearby Belleview DART station.
Many retailers are also expected to fill the ground-floor space of the developments, bringing shoppers and revenue to the once run-down neighborhood.
"The boost for local businesses is great for the economy," Flynn continues. "You can't argue with that."
Click here for a 60-second Dallas home market update.
©2014 BRER Affiliates LLC. An independently owned and operated broker member of BRER Affiliates, LLC. Prudential, the Prudential logo and the Rock symbol are registered service marks of Prudential Financial, Inc. and its related entities, registered in many jurisdictions worldwide. Used under license with no other affiliation with Prudential. Prudential Texas Properties is an independently owned and operated member of BRER Affiliates LLC. Equal Housing Opportunity.