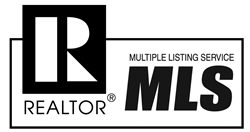 The tech sector has been big business for home owners in the Dallas-Fort Worth area
Dallas, TX (PRWEB) August 22, 2014
In the pursuit of prosperity and happiness, many home owners throughout the United States have been boosted by employment in one of the fastest growing and most successful sectors of business in the last few years: technology. Prudential Texas Properties reports Texas has had the fastest-growing technology employment in the U.S. with the Dallas-Fort Worth region more than doubling its technology employment in the last year.
According to an August 4 report in The Dallas Morning News, the Lone Star State beat out every other state for the distinction of creating the most new technology jobs in the last year. Statewide, 8,100 jobs in tech were added this year, employing 143,300 workers. This was a 6 percent jump and brought Texas to the No. 2 spot, just behind California, in the largest workforce of technology workers.
In the Dallas-Fort Worth-Arlington metropolitan area, tech jobs more than doubled from 10,387 recorded in 2003, to last year's annual average of 23,193.
"The tech sector has been big business for home owners in the Dallas-Fort Worth area," says DD Flynn VP of Marketing at Prudential Texas Properties. "These are secure, lucrative jobs, and the fact that we have so many available here allows for great opportunities for local home owners to thrive financially and personally."
Click here for a 60-second Fort Worth home market update.
Collin County in particular has been a leader in the North Texas technology job growth. Over the last decade technology employment has grown by an incredible 492 percent. Many of these jobs are in software, mobile and Big Data development.
©2014 BRER Affiliates LLC. An independently owned and operated broker member of BRER Affiliates, LLC. Prudential, the Prudential logo and the Rock symbol are registered service marks of Prudential Financial, Inc. and its related entities, registered in many jurisdictions worldwide. Used under license with no other affiliation with Prudential. Prudential Texas Properties is an independently owned and operated member of BRER Affiliates LLC. Equal Housing Opportunity.