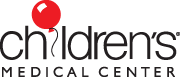 Dallas, Texas (PRWEB) January 04, 2014
This holiday season Dallas Texas Consultants, a privately owned sales and marketing firm in Dallas, Texas, participated in the Children's Medical Center Adopt-A-Family program. Adopt-A-Family is a holiday gift program coordinated by the Children's social work department for Children's patients and their families. Each family in the Adopt-A-Family program has a child being treated at Children's for a chronic, critical, or terminal illness. These families have been identified by Children's social workers as families who would not be able to have a meaningful holiday this year without assistance from the Adopt-A-Family program due to the financial and emotional hardships associated with their child's illness. Social Work has been running the Adopt-A-Family program at Children's since 1987. Approximately 49 families were adopted by 40 departments through the 2012 Adopt-A-Family program.
Dallas Texas Consultants employees contributed their fashion sense, knack for fun, and love for shopping to gather for their adopted family of five.
Dallas Texas Consultants were matched with a Mother and her 4 children, including a child with cancer, residing in Dallas, TX. Many adoptees are referred by professional social workers who help deserving families complete an application during required home visits. An inventory of each family's needs is taken and a Christmas wish list is compiled. Dallas Texas Consultants were able to provide gifts ranging from new bedding to board games, winter coats, clothes, toys, Barbie dolls, and a gift card to the local grocery store for a Christmas dinner for the family. Not only were they able to meet and exceed their adopted families wish list, they also had a great time building stronger relationships within their company shopping together.
About Dallas Texas Consultants:
Dallas Texas Consultants is a privately owned direct sales and marketing company located in Dallas, Texas. They are the outsourced sales and marketing solution for companies who have traditionally used print and indirect forms of marketing to reach their customers.
Dallas Texas Consultants creates lucrative partnerships through a personal commitment to profitability for all clients and employees. They value integrity, loyalty and dedication. Dallas Texas Consultants are committed to providing opportunity and growth for all employees.