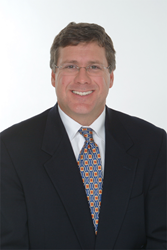 Dallas, Texas (PRWEB) May 28, 2015
Dallas urologist Mark Allen, MD has recently launched an updated version of his patient education website NORTHTEXASUROLOGIST.COM developed by eMedical Media. This website redesign allows patients to readily access current educational information on various urological concerns such as erectile dysfunction treatment, male urinary incontinence, prostate cancer treatment, robotic surgery and female urinary incontinence. The goal of this website is to educate patients on urological conditions and treatments, enabling them to advocate for their own best care.
Dr. Allen – most recently recognized by D Magazine as a Best Doctor in Urology 2014 - has been providing excellent care to patients in the Dallas, Plano and Richardson communities for over 23 years. Patients searching online for insight and practical knowledge on problems associated with the urinary tract will find information on common disorders and conditions including:

Male Urinary Incontinence
Pelvic Pain
Urinary Kidney Stones
Male Infertility
Prostatitis
Patients will also find information on current treatment options, including:
daVinci® Robotic Prostatectomy for prostate cancer treatment
Prosthetic Penile Implant for erectile dysfunction treatment
Artificial Urinary Sphincter for male incontinence treatment
Pelvic Floor Reconstruction for female incontinence treatment
An early user of the daVinci® Surgical System for performing minimally invasive robotic surgery in North Dallas, Dr. Allen strives to remain on the leading edge of advanced urologic treatments. Today, minimally invasive surgical procedures in urology - such as robotic prostatectomy - are performed through small incisions instead of the large incisions needed for traditional surgeries. Robotic surgery yields a higher rate of success and lower risk of complication.
To learn more about a specific urological condition or treatment, please visit Dr. Allen's website NORTHTEXASUROLOGIST.COM. For patients seeking a consultation or second opinion on a diagnosis, please call Dr. Allen and team at 972-612-8037.
About Dr. Allen
Dallas urologist, Mark Allen, MD specializes in erectile dysfunction treatment, male urinary incontinence, prostate cancer treatment, robotic surgery and pelvic floor reconstruction for female incontinence. He was an early adopter of the daVinci® Surgical System and remains a leading North Texas provider of prosthetic penile implants for the treatment of erectile dysfunction.