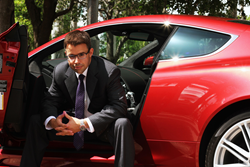 For a dealership to succeed it must do more than just sell a car, it must become the primary point of contact for its customer's car needs
New York (PRWEB) April 27, 2015
Damien Bullard finally opens his services to new dealerships and auto groups.
Damien Bullard has spent the last 10 years working, growing and branding some of today's most impressive dealerships and dealer groups from behind the scenes. For the first time in 10 years, he has now finally opened his doors to working with new dealerships through his consulting company IDDS group. Damien Bullard has helped 100's of dealerships nationwide uncover massive amounts of revenue by simply rethinking their strategies and sales models. His knowledge of the industry and effectiveness regardless of the economic climate is unprecedented.
Damien spent years running and operating dealerships before he was put in a position to educate and restructure other dealerships nationwide. His knowledge of the industry and ability to navigate different economic climates enables him to continually provide value to others who struggle to maximize their profits. Regardless of size, employees or location, Damien has created 5 pillars that can take failing or struggling dealerships to massive profits.
Damien's experience reaches far above and beyond the scope of sales and management, as his background includes co-founding several other companies geared specifically to helping F&I offices, and revamping dealership service departments as well. His holistic approach to revamping a dealership and working with CEOs, general managers, sales managers and staff has allowed him to be looked at as an educator in the space, rather than a consultant, allowing everyone on the team an opportunity to grow through this process.
Amongst the services offered at IDDS, Damien offers dealerships sales, service and process management coaching, revenue model creation, F&I and service department revamp, as well as P&L analysis and coaching. Damien's goal is always to help dealerships create processes that can be sustained overtime and enable month after month growth, and as he puts it, "A dealership shouldn't have to fight for a sale, it should facilitate it."
Damien has been featured and recognized as a sales expert in AskMen, Secret Entourage, Huff Post and many others, but most importantly it is those that have witnessed his work first hand who can attest to how effective the IDDS group is.
Here is what some of Damien's current clients have to say about him:
"There is not enough that can be said about the value that Damien Bullard has brought to my organization and myself. My business is successful when I have reliable products to sell, concrete representation for the products I present to my customers, engaged consistent and effective training, efficient problem solving when issues arise and clockwork remittance. That might sound simple, but in my tenure I have never found someone to be more consistent in all of these categories than Damien Bullard. I would highly recommend Damien to anyone that is looking to enhance his or her business productivity and profitability." - John Munzert – Finance Director Bayside Chrysler Jeep Dodge
"Within 72 Hours from our first meeting I had a complete report on my desk; this was exactly what Damien said and he delivered. We decided to move forward with Damien's company and training platform. I was confident about my results and was pleased with our rating, but there was some work that needed to be done. Damien gave me a road map to insure 100% compliance and within a week we accomplished the goal of compliance.
This process made a tangible difference in our process and profitability." - Ray Zaman - Finance Director – Hillside Honda
"I would recommend Damien and his company to any dealer that wants to increase their current production and maximize what they have. He is a great team builder and knows what he is doing; he can jump into any deal, help finance manager's increase their PVR and PPR - accountability and results follow him in whatever he does. Damien helped us establish benchmarks for production. We created a motivational pay plan that maximizes the performance of the finance manager; incorporated high quality diversified products, and installed a badass menu system for a uniform process and then provided hands on representation to make sure the process was working." - Eddie Khodr - GM. at Lehman Auto World
If your dealership needs help or simply needs a pulse check, contact Damien Bullard by going to http://www.iddsgroup.com or simply 800-932-8152. Your dealership cannot afford to pass up on this amazing opportunity to get a free evaluation.