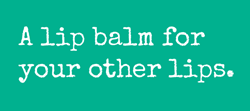 Who knew that putting on lip balm would be so much fun?!
Toronto, ON (PRWEB) March 01, 2017
Damiva Inc. is pleased to announce the launch of Cleo, an innovative feminine moisturizer that is 100% natural, chemical- and hormone-free, and is designed for the unique labial skin. Cleo will be available at leading US pharmacy retailers in Spring 2017 and is now sold online at http://www.damiva.com.
Damiva's moisturizers contain pure, natural plant butters and are found on the feminine hygiene pharmacy shelf. Mae by Damiva is the first all natural vaginal moisturizer sold in drugstores and Cleo is the second feminine moisturizer introduced by Damiva. The vaginal dryness and female lubrication products are designed to address the issues that women face after childbirth, cancer, and, in particular, peri-menopause which starts typically at age 40 and menopause at age 51. All Damiva products are pH balanced for the labial and vaginal areas.
Cleo is named after Cleopatra, who in addition to being the last ruler of Egypt and lovers of Julius Caesar and Mark Antony, was a scientist who wrote gynaecological treatises and invented lip balm; hence the Damiva slogan for Cleo: "Lip balm for your other lips."
Chia Chia Sun, CEO, blogs about why Cleo was invented for her customers: "Women were asking me for a cream version of Mae, our vaginal suppository, and I finally got up the courage to ask why they needed it. That's when I learned about labial dryness and how difficult it is to live with as a condition http://damiva.com/menopause-blog/cleo-feminine-moisturizer.
Damiva Inc. is a women's health company with facilities in Canada and the U.S. The company is committed to creating innovative and first-to-market products for women over 40. Recognized for its cheeky branding that is designed to break down taboos, Damiva uses humor to break the ice about sensitive women's health issues.
With the US launch of Cleo, and a special introductory offer that can be found on-line at http://www.damiva.com/cleo-feminine-moisturizer, women across the country will be saying, "Who knew that putting on lip balm would be so much fun?!"
——————
Damiva Inc. (http://www.damiva.com) develops, manufactures and distributes innovative natural products for women over 40 and sells coast-to-coast across North America. A pioneer in the menopausal health space, Damiva was founded to create new products addressing important medical needs.