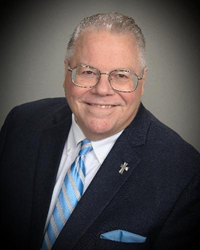 Feel like a teenager again but with better judgment.
(PRWEB) April 06, 2017
In advance of launching into several national retail pharmacy chains, Damiva Inc. has hired Mr. John O'Maley as US National Sales Manager.
Damiva is a pioneering women's health company that develops and sells innovative, natural products in drugstores across North America. First launched in 2014 and well-established in Canada, Damiva is now selling its product line of 100% natural feminine moisturizers across America.
Chia Chia Sun, CEO, says, "We are pleased that John O'Maley is joining our team of experienced management to bring us his depth and breadth of experience in managing the sales of pioneering brands. John is an exceptional sales executive and, yes, men can talk about menopause all day."
Damiva's product line includes Mae, a suppository for vaginal dryness, and Cleo, a feminine labial skin moisturizer. The products are sold on the feminine hygiene shelf in drugstores and are recommended by pelvic health experts, physicians, and cancer and pelvic health clinics across North America.
"With several major accounts to be announced shortly, I am excited to be positioning Damiva for rapid growth in the U.S," says John O'Maley, National Sales Manager.
Damiva's products are optimized for pH and scientifically formulated to be all-natural. They contain a handful of pure, natural plant ingredients instead of the hormones, chemicals, preservatives, and alcohols in traditional menopause products. Being 100% natural is important to Damiva, due to the recognition that women increasingly require chemical-free products - especially after age 40 - for vaginal health.
Using cheeky humor and tag lines such as, "Drier than a British comedy? Honey, you are not alone," and "Feel like a teenager again but with better judgment," Damiva has quickly become a well-loved brand across Canada, and is poised for spectacular success in the United States.
——————
Damiva Inc. (http://www.damiva.com) develops, manufactures and distributes innovative natural products for women over 40 and sells coast-to-coast across North America. A pioneer in the women's health space, Damiva was founded to create new natural moisturizers that address important medical needs such as vaginal and labial dryness after childbirth, hysterectomy, cancer therapy, peri-menopause, and menopause.