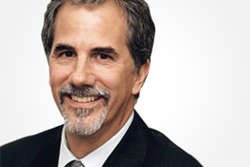 I believe this could be one of the best opportunities in the natural resource sector.- Dan Ferris
Baltimore, MD (PRWEB) March 31, 2014
Stansberry & Associate's Dan Ferris, editor of Extreme Value, will present timely investment ideas and examine key concepts of value investing at the 2014 Value Investing Congress.
The annual event will be held April 3-4, 2014 at Encore at Wynn Las Vegas. Ferris will be one of 22 scheduled speakers who will address "serious and successful investors who are looking to learn, network, and profit," according to event's website.
Dan Ferris is the editor of Extreme Value, a monthly newsletter which focuses on finding the best stocks trading at the deepest values in the market. Dan's reputation for finding cheap, safe, and profitable investments has made his service one of the most highly regarded newsletters in the financial publishing industry.
In addition to describing how Dan goes about finding values in the stock market, he will also reveal four of his current stock picks, one of which he believes to be "one of the best opportunities in the natural resource sector." http://pro1.stansberryresearch.com/202722/
About Stansberry & Associates
Stansberry & Associates Investment Research is an independent financial research firm, delivering unbiased investment intelligence to self-directed investors seeking an edge in a wide variety of sectors and market conditions. Stansberry experts produce a steady stream of timely research on value investing, maximizing income, insider trading, sector investing in energy, resources, biotech, medical technologies, financials, technology, short-selling, macroeconomic analysis and options trading.
Founded in 1999 and based out of Baltimore, Stansberry & Associates has more than two dozen analysts, and assistants as well as former hedge fund managers and buy side financial experts that publish proprietary insights to retail investors in more than 100 different countries.