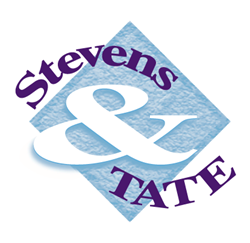 Attraction Marketing addresses a series of proven tactics that, when incorporated together, can significantly improve success.
Lombard, IL (PRWEB) August 28, 2013
Stevens & Tate Marketing President Dan Gartlan and Internet Marketing Director Nicole Wagner have announced the addition of the LeadingAge Kentucky 2013 Annual Conference & Trade Show to their upcoming featured speaking engagements. As experts in the senior living/aging care industry, both speakers have established a solid reputation with the targeted audience groups and are excited to have been selected for another key educational event.
Both Dan Gartlan and Nicole Wagner have been asked to present on the first day of the three-day conference, which is being held at the Galt House in Louisville, Kentucky, from September 16-18, 2013. The sessions are designed to help senior living/aging care professionals learn how to successfully engage and attract new prospects and drive occupancy at their properties.
On Monday from 1:15pm-2:15pm, Gartlan's "Attraction Marketing Gets Results: Proven Marketing Strategies to Draw Prospects to Your Brand and Help Drive Occupancy" will provide a thorough overview of the Attraction Marketing program, its six key strategies, and proven tactics for marketing leaders to use to enhance results of their programs. Additionally, Gartlan will discuss a unique process that creates structure, measurement and accountability for each initiative by monitoring and tracking results.
"Attraction Marketing addresses a series of proven tactics that, when incorporated together, can significantly improve success," said Gartlan. "By utilizing the talents and resources already available to them, leaders not only create a solid marketing culture that gets their team engaged, but also maximizes efficiencies."
Following Gartlan's presentation on Monday, from 2:45pm-3:45pm, Wagner's "Embrace the Conversation: Strategy & Tactics for Using Search & Social To Engage and Attract Prospects/Residents" will offer a real-world perspective on how the senior care market can strengthen the impact of their websites and social media programs in the increasingly interactive marketplace.
According to Wagner, seniors are the fastest growing users of social media today. "Their increasing interaction online, combined with that of their adult children, makes it essential for senior living communities and aging care services organizations to have solid strategies in place that address this." Her session will review techniques that achieve the best results today; how to use different social media outlets in the most effective ways for various audiences and goals; how social plays into search engine results; and the importance of aligning individual initiatives to enhance online presence.
LeadingAge Ohio is the local chapter of the national association that consists of more than 6,000 not-for-profit organizations dedicated to expanding the possibilities for aging. The Annual Conference showcases products and services and provides education to senior living providers representing hundreds of Independent Living Communities, Assisted Living Communities, Skilled Nursing Facilities, Continuing Care Retirement Communities (CCRCs), Adult Day Care, and other home and community-based services throughout the region.
Stevens & Tate Marketing is a full service advertising agency offering award-winning, on-strategy creative; integrated message development; Internet advertising; and cost-effective media planning and execution. Stevens & Tate creates focused, targeted solutions for all its clients in senior living, medical/healthcare, business-to-business, food, grocery, retail, travel/tourism, and real estate industries.
Dan Gartlan, President of Stevens & Tate Marketing, counsels businesses on improving their marketing results and speaks on the topic of Attraction Marketing to businesses, groups and associations. He can be reached directly by calling (630) 627-5200 or via email at gartlan(at)stevens-tate(dot)com.
Nicole Wagner, Internet Marketing Director at Stevens & Tate Marketing, leads an enthusiastic team in strategic planning, web development, social media and search engine marketing as well as Internet and mobile marketing. She can be reached directly by calling (630) 627-5200 or via email at nwagner(at)stevens-tate(dot)com.