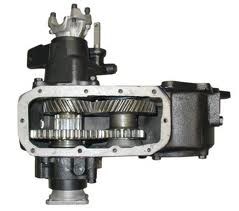 Our company has invested into new and classic units for sale based on buyer feedback
Phoenix, AZ (PRWEB) August 10, 2013
Jeep has remained a driving force in the auto industry since post WWII in North America. Owners of classic Jeep SUVs can now order direct from the TransferCasesforSale.com company online. This company is now selling Dana 18 transfer case units at http://www.transfercasesforsale.com/jeep-transfer-case. These near 40-year old units are offered as reconditioned and in used condition.
"Our company has invested into new and classic units for sale based on buyer feedback," a salesman at the Transfer Cases for Sale company said. Classic units that are no longer in production can be limited in supply if junkyards are the only retail sources used.
The classic Dana builds feature mechanical technology and are not compatible with the digital controls that are now used inside Jeep vehicles. The reconditioned units for sale that are marketed by the TransferCasesforSale.com company are built inside of a technologically advanced facility using the top industry tools are equipment.
"Pre-Chrysler and post-Chrysler compatible units are now for sale online," the salesman included. The new Dana inventory is positioned to provide immediate replacement units for owners of Jeep, Dodge and other vehicles that successfully used this classic series of transfer case assemblies.
Drivers of SUVs, engine mechanics, warranty service centers and other buyers currently using the Transfer Cases for Sale Co. for replacement units can now receive pricing details on the company website. Each price is customized when using the distribution tools that are setup for accurate price distribution.
Company announcements and price decreases are two news items that are regularly posted by this company online. To help consumers find information easier, a content management section has been initiated on the company website at http://www.transfercasesforsale.com/blog. Content is now posted here multiple times weekly apart from media syndication of company news.
About TransferCasesforSale.com
The TransferCasesforSale.com company currently offers its 4WD units for sale from its website and by telephone orders. This company has employed a pro team of technicians who are currently rebuilding the majority of company inventory that is listed online. Company pricing is consistently monitored and adjusted to meet the demands of consumers while still competing with other retailers. The TransferCasesforSale.com company offers all consumers the ability for each order to be shipped without charges for freight inside the United States. Complete company inventory is selectable when using the quote tools programmed online.