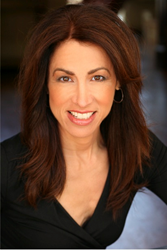 "It's the perfect match for us," said Aaron Williams, Program Director for biz 1190. "As the market's only station dedicated to business, we couldn't be happier to bring Dana's unique knowledge of the metro Atlanta area to our audience."
Atlanta, GA (PRWEB) March 06, 2014
The Dana Barrett Show is set to bring the metro Atlanta area a unique look into "the business of everyday life." The show will debut on March 10th from 9-10 am on biz 1190 (WAFS-AM) .
"Atlanta is such a dynamic business market with an incredible diversity of industries," said Barrett. "Healthcare, real estate, entertainment, retail … you name it, we do it here. I want to celebrate and embrace that diversity by talking to the business leaders and entrepreneurs that make our region go."
The Dana Barrett Show brings you the business of life in Atlanta in a fun, engaging and thought provoking way. From the hottest new app to a rant on customer service to the inside scoop on Atlanta's shopping, dining and entertainment scene, The Dana Barrett Show is your connection to the business of everyday life.
"It's the perfect match for us," said Aaron Williams, Program Director for biz 1190. "As the market's only station dedicated to business, we couldn't be happier to bring Dana's unique knowledge of the metro Atlanta area to our audience."
Debuting on March 10, the Dana Barrett Show has already lined up a noteworthy list of guests, including:

A.J. Robinson, President of Central Atlanta Progress and Downtown Improvement District
K.P. Reddy, GM of ATDC
Kashi Segal, Executive Director of Digital Atlanta
Dr. Shane McWhorter, Product Design Psychologist
Dorothea Bozicolona-Volpe, Digital Marketing Strategist at Social Espionage
"I want to talk to those who are doing great things in Atlanta – and to those that can help my audience do great things. If you've got a great idea, a cool take on the business community, or a way to make your career better, let's talk about it!" said Barrett.
The show will air live in Atlanta on biz 1190 from 9-10 am Monday through Friday. Biz 1190 will air a replay of the show from 4-5 pm. Listeners will also be able to subscribe to the show on-demand through iTunes, Stitcher, SoundCloud and other popular apps.
About the Host:
Dana Barrett is a TV and radio personality known for her smart and engaging interview style and her personal approach to broadcasting. As both a serial entrepreneur and corporate executive, Dana has worked in a variety of industries including publishing, media, and IT. In between her successes, she has been "down-sized," "in-transition" and "under-employed." She believes failure is just a pit-stop on the road to success. Dana is a graduate of Cornell University, a member of the President's Council of Cornell Women and the Atlanta Press Club. She serves on the Board of Atlanta's Best & Brightest Places to Work and is a Committee Co-Chair for the Book Festival of the MJCCA.
About biz 1190:
Biz 1190 (WAFS-AM / Atlanta) is metro Atlanta's only radio station centered toward business and money. "Always Right On the Money," biz 1190 hosts include many respected experts in finance including Ray Lucia, Bill Gunderson and John Ransom.
Biz 1190 is owned by Salem Communications, which owns and operates 102 radio stations in 39 markets, including 62 stations in 22 of the top 25 markets. In Atlanta, Salem owns and operates 104.7 The Fish, Talk 920 AM, FaithTalk 970/1400 AM and biz 1190.