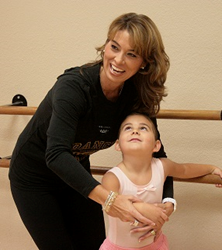 San Jose, CA (PRWEB) March 14, 2017
Dance Academy USA is pleased to announce that Grant Chenok, one of the most revered master teachers in the nation, will be teaching at Dance Academy USA on July 17-20. Mr. Chenok has appeared on Days of Our Lives, Scrubs, The Disney Channel, Zombie Prom, Days Till I'm Famous, and Mother's Be Good; his commercial credits include Burger King, Nike, Paramount, Pepsi; and, he toured/performed with the Pussycat Dolls, Busta Rhymes, Jem, Brittany Murphy, Mandi Leigh, the Paul McCartney Tour and more.
Mr. Chenok will teach at what Dance Academy USA refers to as The Intensive, which is designed for the serious dancer. A description of The Intensive: all dance and nothing but dance; designed for the serious dancer who is ready for a fast-paced and challenging program; this intensive includes jazz, ballet, tap, hip hop, lyrical/contemporary, conditioning, nutrition & injury prevention, and more; minimum two years dance experience required; classes will be split into levels based on age and experience; the dates are July 17-20; the times are 4:00 pm to 7:00 pm daily; the full staff is Lauren Zaharis, Grant Chenok, Terronique Brown and Ember Hopkins assisting; the ages are 7-18; the tuition is $240.
The Intensive is part of Dance Academy USA's larger summer offerings which includes over twenty five dance camps, intensives and workshops.
_______
Background
Dance Academy USA is the largest dance studio in Northern California and has served the Silicon Valley dance community for 27 years. The business is a Bay Area Green Business which offers classes in tap, ballet, pointe, jazz, contemporary, lyrical, hip hop and breakdancing.
About the Company
Dance Academy USA was founded in 1990 by James R. and Jane R. Carter; the business has since expanded in size, becoming the largest dance school in Northern California with a staff of over 60 employees; Jane Carter is a graduate of San Jose State University with a degree in Human Performance/Fitness and a minor in Nutrition and Food Science; while in college she was selected by Dole Corporation to be the company's ambassador to promote dance, modeling, and aerobics in Japan; additionally, Ms. Jane is a former dancer for the Golden State Warriors and a professional cheerleader for the San Francisco 49ers; and finally, she is the Former Director of the NBA Warrior Dance Team and former Creator and Director of Arena Football's San Jose SaberKittens.
To learn more:
Please visit their website at DanceAcademyUSA.com. You can also contact DAU by phone at (408) 257-3211 or by email at officeteam(at)danceacademyusa.com.