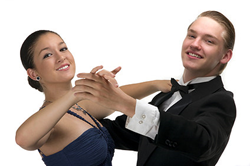 Palm Springs, CA (PRWEB) October 31, 2014
Brad Schmett, Broker Associate with Luxury Homes by Keller Williams today announced that the Desert AIDS Project biggest event of the social season, The Fourth Annual Dancing with the Desert Stars, will bring in thousands of philanthropy minded attendees and create a new demand for luxury homes across the Valley and particularly in the Palm Springs area.
Beginning with cocktails at 6 PM to 7:30 PM the show will feature eight prominent residents of the Coachella Valley paired with eight professional dancers, in hot competition to benefit 100 Women and the Desert AIDS Project. Judges will include Oscar winners George Chakiris and Rita Moreno, of West Side Story fame. Both of these world-class dancers will reunite to benefit one of the most beloved and best known charities in the Valley.
Schmett observed that, "Palm Springs is all about giving and the Desert AIDS Project and 100 Women are always there for those that need them. It is so great to have our very own Dancing With the Desert Stars this month offering us a chance to support these two wonderful charities but also an opportunity to get together as a community and have an entertaining evening of cocktails, food and fun. Friendship and fundraising are two of the things this Valley does best. My team and I know that we will see a renewed interest in Palm Springs real estate as attendees head our way from all over the country and we are preparing to serve them."
Sponsored by Contour Dermatology and Cosmetic Surgery Center, all of our local dancing stars have been practicing for weeks to make it a perfect evening.
For more information on Dancing with the Desert Stars visit http://www.desertaidsproject.org/fundraising-at-dap/dancing-the-desert-stars/.
To find out more about investing in Palm Springs, CA real estate visit http://palmspringsrealestateinfo.com.
About Luxury Homes by Keller Williams: Luxury Homes by Keller Williams – Palm Springs, is an exclusive, elite and sophisticated group of real estate consultants raising the bar for service in the Palm Springs area residential real estate market.