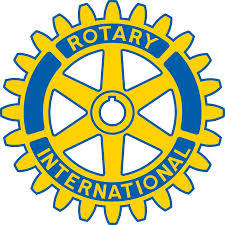 "As you can see from the preview video, our stars have been practicing a variety of dance routines" states Janet Hubbell, 2014-15 Rotary President
Fort Dodge, IA (PRWEB) November 06, 2014
A fun evening of eight local celebrities competing for top honors during the Dancing With The Stars event is sponsored by the Fort Dodge Noon Rotary. The contest will start at 7:00 pm at the Iowa Central Community College Decker Auditorium.
Our Dancing Stars are Harold Olesen and Linda Gallea, Ben and Jenn Crimmins, Bob and Sherri Schill, Marilyn McCubbin and Jerry McMahon, Jesse and Susan Helling, Tom and Patti Donney, Theresa Waechter and Rick Thompson, and Elinor Rutz and Larry Frohwein.
The star-studded evening will include celebrity judges Clarice "Carrie Ann" Thompson, Bruce "Len" Shimkat and Casey "Bruno" Johnson.
The format will closely resemble the widely acclaimed television show with the couples performing their dance routines and the celebrity judges providing their colorful comments. Each of the competing dance couples has also produced a video showing them practicing their dance routines and will be shown during the evening to the audience.
"As you can see from the preview video, our stars have been practicing a variety of dance routines" states Janet Hubbell, 2014-15 President of the Fort Dodge Noon Rotary. "It will be an entertaining evening for everyone attending."
The couples will be judged on the following criteria. Fundraising Award will go to the couple that raised the most money prior to the event as well as what is donated in their fishbowl during the evening. The Audience Choice will be determined by the couple with the most red ticket votes from the audience placed in their fishbowl during intermission. The final will be the Dance Event itself. Here the couple's combined scores of the judges as well as the money placed in their fishbowl will be tallied to determine the winner.
Intermission will allow the audience to be treated to a variety of desserts prepared and served by the Iowa Central Community College Culinary Arts Students. Silent Auction items will also be on display and the funds raised from the auction go towards the evening fundraising totals.
Tickets for the event are available from Fort Dodge Noon Rotary members and can be purchased at the door. Ticket price is $10.00 per person.
Rotary originated in Chicago in 1905. The Fort Dodge Noon Rotary was sponsored and formed by the Sioux City Rotary in 1917 and had 22 members. Today the Rotary is an organization of business and professional Leaders united worldwide who provide humanitarian service, encourage high ethical standards in all vocations, and help build goodwill and peace in the world. You can find Rotary in 166 countries worldwide, with an approximate membership of 1.2 million Rotarians belonging to more than 31,000 Rotary clubs.
The Fort Dodge Noon Rotary meets each Monday at noon at the Starlight Restaurant. More information is available at http://www.fortdodgerotary.com.