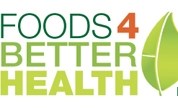 This is the Scary Thing Energy Drinks are Doing to Your Heart
Boston, MA (PRWEB) December 13, 2013
Foods4BetterHealth.com, a food and nutrition web site that believes that healthy foods can prevent disease and illness, is reporting on a new study, which found that drinking energy drinks can have damaging effects on one's heart and health.
As Foods4BetterHealth notes (http://www.foods4betterhealth.com/energy-drinks-are-damaging-our-hearts-and-heres-why-6587), a new study looked at the effects of drinking energy drinks containing caffeine and taurine on the hearts of 18 participants. An hour after drinking the energy drinks, the researchers found that the participants had stronger heart contractions. The researchers also assessed whether it was the caffeine alone that caused the damage, but the results showed that it was specifically the combination of caffeine and taurine or just the taurine alone that increased heart contractions. Most interestingly, these participants were otherwise healthy adults and thus had no reason to suffer these effects. (Source: "Cardiac MRI Reveals Energy Drinks Alter Heart Function," ScienceDaily web site, December 2, 2013; http://www.sciencedaily.com/releases/2013/12/131202082640.htm.)
As the Foods4BetterHealth article "This is the Scary Thing Energy Drinks are Doing to Your Heart," notes, the study, presented at the annual meeting of the Radiological Society of North America, was the first study to use advanced imaging technology to determine the impact of energy drinks on heart function. Previous studies have also noticed alarming results; in fact, a report released earlier this year from the Substance Abuse and Mental Health Services Administration found that visits to hospital emergency rooms related to energy drinks have nearly doubled from 2007 to 2011. Researchers and scientists are advising the government to limit the amount of caffeine and other dangerous chemicals found in energy drinks, which are frequently consumed by children and young adults. (Source: Douglas, S., "Energy Drinks Said to Alter Heart Function," Runner's World web site, December 2, 2013; http://www.runnersworld.com/nutrition-for-runners/energy-drinks-said-to-alter-heart-function.)
The Foods4BetterHealth report observes that the FDA is currently looking into the safety of energy drinks due to reports linking five fatalities and a heart attack to high-caffeinated energy drinks.
The Foods4BetterHealth report concludes that the dangers of energy drinks are not conclusive, yet these studies are alarming and should serve as a caution to anyone who drinks energy drinks in excess.
Foods4BetterHealth.com, created by Doctors Health Press, is a food news and health web site offering readers information about the latest food controversies, exclusive expert advice, and health tips to ward off illness, prevent disease, and live a long, healthy life. For more information, visit http://www.foods4betterhealth.com.