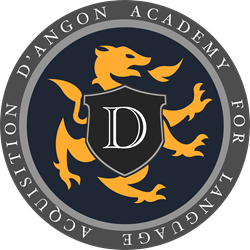 Irvine, CA (PRWEB) September 20, 2013
The D'Angon Academy opened the application process for its annual English learning summer camp for the summer of 2014. International and local learners aged 9-12 are encouraged to register for next year's program early. Students acquire English through an experienced based curriculum while surrounded by high achieving peers from around the globe.
Every year thousands of students of all ages from around the world travel abroad for learning experiences and adventures. The D'Angon Academy specializes in English instruction in a global and fun environment for children between the ages of 9 and 12 years old. The Academy targets children of this age because of their ability to more easily acquire a second or third language. Students are accepted into the academy based on academic and personal qualifications.
The D'Angon Academy's curriculum has been developed by a team a language experts and involves 1-3 hours of classroom instruction each day followed by an excursion to a popular US destination. These activities are purposely staged at places like Disney Land, the Museum of Tolerance, Sea World, Universal Studios, The California Museum of Science and many more. Students get a taste of university life by residing at the acclaimed Concordia University campus in Irvine, CA. Upon the completion of the two week session students return home with: 1) a certificate of achievement 2) a digital scrapbook 3) a detailed description of the students English competencies and the experience of a lifetime having learned English and met others from different cultural backgrounds.
Students and parents interested in learning more about the program can visit http://www.dangonacademy.com or call 1-949-354-4756. Interested parties can also apply online through the Academy's website.