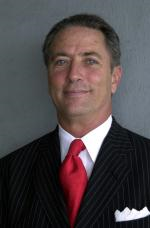 Super Lawyers Magazine Names Daniel Weiss One Of 2014's Florida Super Lawyers
(PRWEB) July 24, 2014
Miami, FL – Super Lawyers Magazine, rating the service of outstanding lawyers from more than 70 practice areas who have attained a high degree of peer recognition and professional achievement, has named Miami, FL-based Daniel Weiss of the Tannebaum Weiss law firm one of 2014's Florida Super Lawyers. Weiss has represented municipalities, developers, land owners and taxpayers in thousands of appellate, trial court and administrative property tax, zoning, land use and code enforcement hearings. He also boasts more than 70 published opinions to his credit and is co-author of Chapter 64 of the Florida Tax Service 2d, "Agricultural and Other Classified Properties," published by Matthew Bender.
With over 33 years of property tax experience under his professional belt, Weiss represented the taxing authorities in administrative matters, litigation and appeals between 1981 and 1995 as a Miami-Dade Assistant County Attorney. Since that time, he has served as a Legal Special Master for the Miami-Dade County Value Adjustment Board from 1999 to 2000 and has represented municipalities and taxpayers in tax assessment, classification, exemption and collection matters since 1997.
Beyond the accolades of boasting 70-plus published opinions including, 55 property tax opinions, as well as co-authoring Chapter 64 of the Florida Tax Service 2d, Weiss has also been a lecturer on property taxation for the National Business Institute.
"I am thrilled and extremely grateful to be chosen by Super Lawyers Magazine as one of 2014's Florida Super Lawyers," concludes Weiss. "It will only be a driving force to continue our mission to provide clients an environment in which their legal needs can be addressed."
Tannebaum Weiss is located at 150 West Flagler Street, Penthouse, in Miami and can be reached by calling (866) 374-7850. For more information visit howtohireapropertytaxlawyer.com
Website: http://howtohireapropertytaxlawyer.com/
E-mail: dweiss(at)tannebaumweiss.com
Telephone: (305) 374-7850