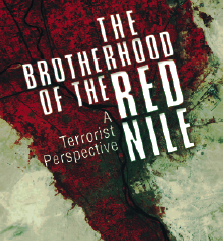 I believe Perkins writes with the same type of suspense and intrigue that was so successful for Mr. Clancy. - Producer Chase Chenowith
Atlanta, GA (PRWEB) November 06, 2013
Registered Investment Adviser Dan Perkins had no idea he could be an author. But after taking a short course in writing in early 2012, he outlined, started and completed his first book in 90 days. Then he went on to write book two in 90 days, and then the third book, also in 90 days, to complete the series known as the Brotherhood of the Red Nile. The first book, Brotherhood of the Red Nile, a Terrorist Perspective came out in November of 2012. The Brotherhood of the Red Nile, America Rebuilds will hit the market next month in both paperback and as an eBook available to download on Amazon, B&N and Smashwords.com. Book three in the trilogy, although completed, will be available sometime in the early summer, 2014.
"With the untimely death of American author and historian Tom Clancy, readers will be searching for a new writer in the same genre,'" said movie producer. "I believe Perkins writes with the same type of suspense and intrigue that was so successful for Mr. Clancy."
Having the book optioned to be made into a movie is a huge step for Perkins. As a new author, he is still getting his feet wet with the public, speaking, traveling and doing interviews on radio, TV and in-print. In addition to his successful career as an investment adviser for 40 plus years, his ability to conceive an idea and see how it ends is almost second nature. Using both his creative side and his analytical skills, he weaves his readers through one breath-taking adventure to another, leaving them asking the question, "Can this really happen in the U.S.A?"
"Once I started creating the characters in the Terrorist Perspective," Perkins said, "they just took on a life of their own. I realized at the beginning of book one that this story had a lot more to it than what could be accomplished in one book. Book two, America Rebuilds, has just as much suspense and drama in it, but readers will finally feel a completion to the series after they experience book three, which will be out sometime next summer."
Book one deals with two black market dirty bombs stolen from the Soviet Union, have been reconfigured to become weapons of mass destruction by a new terrorist group started in Syria and aligned with the Iranian nuclear program. The bombs have the capability of inflicting massive casualties on both human life and property. The Trilogy continues after book one leaving us wondering where, why and what if?
Chase Chenowith has won awards for his picks, including Beautiful Dreamer, which walked away with three awards including Director's Gold Award at the International Family Film Festival in 2007. He is hopeful that the Brotherhood of the Red Nile, A Terrorists Perspective will accomplish the same. At this point, Chenowith will be both writing the screenplay and producing it. There is no date set yet for the completion of the screenplay.
For more information, visit Dan Perkins's web site at http://www.DanPerkinsatSanibel.com.