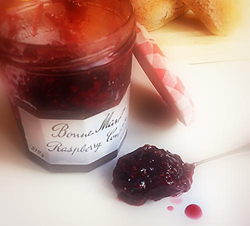 A highly specified changing facility that will ensure the maximum level of staff hygiene.
(PRWEB UK) 27 March 2014
Danzer Limited is building a bespoke modular building for Andros Foods' factory in Somerset in a contract worth over £200,000.
The French fruit-processing firm, whose flagship brand is Bonne Maman jam, has commissioned Danzer to build a highly specified replacement changing facility for staff at its plant in Frome. Staff will enter through double doors and move through to an area where they can change for work, wash and change into hygienic work overalls, leaving their outdoor clothes in lockers, well away from the plant's clean production areas. Once they have prepared for work staff will exit the building and proceed up a new staircase and into the manufacturing area.
The building, which is clad in profiled steel, has been designed and specified to enable the firm to ensure it's staff adhere to the highest possible level of hygiene.
When complete the facility will include:

Stainless steel urinals, wash basins, WCs
Automatic, touch-free taps
Dyson Air-blade hand dryers
Diffusers to lighting
Double sided benching
Clothing lockers
External perimeter skirting
The building, which comprises 7 x 12m x 3m Open Space modules, is currently under construction at Danzer's production facility in Nottingham and will be delivered in February and installed by Danzer in March.