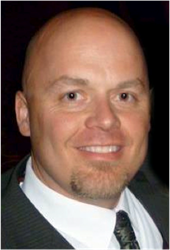 I am very excited and honored to join the Cardplatforms and Payventures team and help execute the vision of the companies to be the absolute top choice, the fastest growing and the most effective player in the merchant and card payment industry
Boca Raton, Fl (PRWEB) March 04, 2014
Cardplatforms and Payventures, industry leaders in merchant processing and prepaid card services has appointed Darin Petty as their new Chief Operating Officer (COO). Petty will join the companies after nearly eight years at a start-up financial services company and a well known next generation payment processor, where he established highly successful relationships, developed several growing US based prepaid portfolios, and set up complex multi-bank and multi-program servicing, fraud and chargeback operations for large and very well known prepaid and credit programs.
Petty has recently led, negotiated and executed multiple domestic and international bank sponsorships, association marketing agreements and third party processor contracts. He also negotiated and executed two rare prepaid card industry portfolio acquisitions: the BuyRight MasterCard and the Only1 Visa.
Throughout his career Petty, a Six Sigma Blackbelt, has held senior executive positions for companies including Discover Card, GE Capital Financial, CitiGroup, Dell and Galileo Processing.
"I am very excited and honored to join the Cardplatforms and Payventures team and help execute the vision of the companies to be the absolute top choice, the fastest growing and the most effective player in the merchant and card payment industry," said Petty. "This very experienced and well connected team has created tremendous product, partnership and industry leadership opportunities. I am extremely confident we have the right solutions and the right team in place to take full advantage of those opportunities. Anyone in the industry looking to take their programs to the next level should contact us."
Cardplatforms CEO and Co-Founder Jeff Foster added, "With over 20 years of financial services experience, Darin brings to our team vast experience surrounding data and transaction processing in the prepaid and credit markets, plus call center and customer service expertise and proven process and project leadership."
About Cardplatforms:
Cardplatforms is a Boca Raton, Florida based program manager that provides design, launch, marketing, and retention support tools to the prepaid industry. Cardplatforms manages the issuance of MasterCard®, Visa® and Discover prepaid cards globally and provides support to prepaid card programs, whether operated by Cardplatforms or other program managers. Cardplatforms delivers services for expanding and enhancing the cardholder experience through CARDPOINT™, a proprietary issuing, services, and retention platform featuring mobile, customer service, marketing, and media expertise in a one-stop setting.
About Payventures
Payventures specializes in the design and implementation of comprehensive acquiring solutions including domestic and international processing, payment gateway software and services, fraud detection and prevention, global currency conversion and alternative payment method strategies.