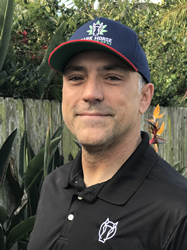 Dark Horse is uniquely positioned to ride the wave of automation, AI and machine learning while keeping the focus of a human, client-centric relationship as the centerpiece of the service delivery model.
ENCINITAS, Calif. (PRWEB) March 21, 2023
Dark Horse CPAs, a top accounting and tax firm serving small businesses and individuals across the nation, announces the addition of Michael Madden, CPA, owner of Madden CPA Group, to the profession's only democratized CPA firm. Mr. Madden brings with him 20 years of experience working strategically with small businesses and individuals in the areas of tax and accounting. With this acquisition, Dark Horse CPAs increases their footprint in Encinitas, CA, where the firm was originally founded back in 2017.
The deal adds additional expertise in comprehensive tax services for high-net-worth individuals and entrepreneurs and accounting services for small businesses. For Madden CPA Group, the merger will provide more robust resources, in the areas of technology, staffing, firm administration, marketing, branding and access to deep expertise in a host of practice areas, to take their client service to the next level and scale their practice to new heights.
Speaking to the reasoning for merging his practice into Dark Horse, Mike remarked, "in the fire service, we had the saying, '150 years of tradition, unimpeded by progress.' The same could be said of the accounting industry. Only the smallest, most nimble, firms have even begun to explore how to use technology to improve the human connections with our clients. Technology will never replace us but rather will augment us in ways that make the work much more meaningful for accountants and clients alike. Dark Horse is uniquely positioned to ride the wave of automation, AI and machine learning while keeping the focus of a human, client-centric relationship as the centerpiece of the service delivery model. Dark Horse represents the future of accounting and I'm excited to be a part of that future as a Dark Horse CPA!"
Looking toward this future, Mike stated, "I'm looking forward to becoming a better guide and partner to more clients through collaboration with a supportive group of peers, and the right people and technology supporting my practice. My aim has always been to use the numbers as a starting point for real conversations based in the reality of the situation. I'm here to guide my clients to better business outcomes and better tax results. The confidence that comes from the strategies I deploy with my clients allows them to leverage their core strengths as an entrepreneur. Dark Horse is all about the entrepreneur, the underdog, and their Dark Horse small businesses."
"Mike embodies the mindset of the Dark Horse CPA," says Chase Birky, CEO & co-founder of Dark Horse CPAs. "He has a positive outlook, a friendly disposition, uncompromising character, and a fierce level of drive happening beneath the surface. The combination of these traits works very well for his clients and his new peers at Dark Horse. I'm beyond excited to see his practice grow to new heights and for more clients to get the Mike Madden experience."
About Dark Horse CPAs
Dark Horse is the profession's first and only democratized CPA firm that puts the power in the hands of their CPAs to build and scale a profitable book of business within a collaborative community of peers who are evolving their own practices, together. They're able to do this due to a business model and philosophical approach that treats the Dark Horse CPA as the client so that they can serve their clients in a modern and strategic fashion, competing against the biggest accounting firms and most sophisticated CPAs. This is why they adopted the Dark Horse moniker.
Firm owners interested in learning more about why increasingly more firms are becoming Dark Horse firms should visit abetterway.cpa.
Dark Horse CPAs provide their clients with integrated tax, accounting and CFO services to small businesses and individuals across the U.S. The firm was founded to save small businesses (and their owners) from subpar accounting and tax services and subpar client experiences. These small businesses are Dark Horses among their larger and more well-known competition. Being a Dark Horse CPA means advocating for small businesses by bringing to them the tax strategies and accounting insights previously reserved for big business. To learn more, visit Darkhorse.cpa.