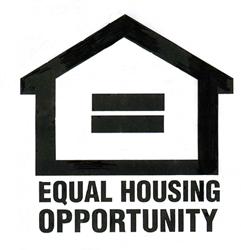 It's more than a local public transportation system expansion, it's connecting the Dallas communities to international hubs like Dubai and Paris
Dallas, TX (PRWEB) September 05, 2014
After decades of being in the works, the Dallas Area Rapid Transit has finally opened its expansion to the Dallas-Fort Worth Airport. Prudential Texas Reports the new DART light-rail station outside of Terminal A is expected to make traveling to the airport easier as well as give travelers from any corner of the world access to the entire Metroplex.
Being in the works since 1983 when voters agreed to a 1 percent sales tax increase to improve and build the DART system, the new trail spans 90 miles with 62 stations. The Dallas Morning News reported in August that four lines connect downtown, South Dallas, Uptown and several other suburban communities, like Plano, Carrollton and Garland all to one another and to the airport.
Many stations along the line offer free overnight parking for travelers heading to the airport, a much more cost efficient option than driving and parking at the airport.
"It's more than a local public transportation system expansion, it's connecting the Dallas communities to international hubs like Dubai and Paris," says DD Flynn, VP of Marketing at Prudential Texas Properties. "There is a laundry list of benefits this is going to offer to residents and travelers in Dallas-Fort Worth, and it's exciting to think about the economic growth and development that is surely on its way."
Officials hope this expansion is going to help downtown grow. In recent years, the focus was taken off of downtown Dallas in hopes of bringing more life and success to its suburbs. Now that the downtown area of the city has grown to 8,000 residents today from about 200 people in 1996, there's much more potential. At the same rate, 5,000 additional residential units are in the works for the area.
Check out this 60-second Dallas housing market update
Dallas Business Journal also reported August 15 additional projects are expected to get underway on the DART Blue Line in south Dallas. This expansion could also assist local colleges and universities, as students are able to get around more easily.
©2014 BRER Affiliates LLC. An independently owned and operated broker member of BRER Affiliates, LLC. Prudential, the Prudential logo and the Rock symbol are registered service marks of Prudential Financial, Inc. and its related entities, registered in many jurisdictions worldwide. Used under license with no other affiliation with Prudential. Prudential Texas Properties is an independently owned and operated member of BRER Affiliates LLC. Equal Housing Opportunity.