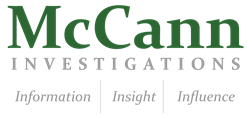 Data breach remediation is all about discovering what went wrong, fixing the problem and making sure it never happens again.
Houston, TX (PRWEB) August 23, 2013
McCann Investigations, a firm based near Houston that provides a range of digital forensics and security services, recently announced that it now offers data breach remediation services.
These services are meant for any business or organization that has recently become aware of a data breach. McCann's clients in this field range from organizations that have not yet suffered any major consequences of the breach to clients who have seen significant losses of important data or other sensitive information.
"Data breach remediation is all about discovering exactly what went wrong, fixing the problem and making sure it never happens again," said Daniel Weiss, Managing Partner at McCann Investigations. "Our Houston-based investigators have a keen eye for pinpointing sources of data breaches, and are highly skilled in finding solutions to the problems caused by the breach."
The analysts from McCann Investigations help their clients in a variety of ways. They determine the extent of the damage caused by the data breach, including what types of information could have been exposed (personally identifiable information, intellectual property, etc.). They they conduct thorough searches of credit and non-credit data sources, provide consultation on best practices for detection and safeguard against these breaches and help work with victims to restore their security, credit and public image after a breach.
The expert guidance provided by McCann's analysts enables businesses and organizations to incorporate their own security practices to avoid such incidents in the future.
"These services are also about more than just fixing the results of a data breach," said Weiss. "They are also about restoring the trust within a business that may have been broken after discovering that breach. Our goal is to help your business return to the security and operational standards it had prior to the incident in all facets of work."
For more information about the services provided by McCann Investigations in the Houston area, visit the company's website at http://www.mccanninvestigations.com and follow the company on Twitter at @mccangi.
About McCann Investigations
McCann Investigations is a Texas-based private investigations practice focused on comprehensive investigations incorporating digital forensics, surveillance, undercover work and background checks for clients in various case types. Service areas include intellectual property theft, non-compete enforcement, fraud, embezzlement and family law. McCann Investigators are experts in the latest computer forensics tools and are licensed with the state of Texas. McCann examiners have provided expert testimony and reporting in hundreds of cases across the state.