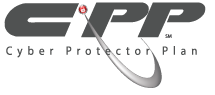 With all the media attention on data breaches many insurance companies are "jumping on the bandwagon" to sell insurance coverage for this high demand product, Urvish Patel, Program Manager
Tampa, FL (PRWEB) February 11, 2014
Businesses should take caution and analyze several things before choosing an insurance partner to comply with Cyber Security issues and new or impending legislation. Finding an experienced partner in compliance is crucial to a businesses bottom line.
With the new and emerging threat of cybercrime, businesses all over the globe are at extremely high risk of exposure to a data breach with very little knowledge of how to protect and insure against the costly liability exposure of that breach. Developing an aggressive data breach plan and partnering with an experienced leader in Cyber Insurance is essential.
Below are several things to analyze prior to acquiring Cyber Liability Insurance:
1. Insurance Carrier Rating
Choose an A-Rated company with a strong financial backing that will be able to handle claims.
2. Long-term Experience in Cyber Liability Insurance
It is imperative to work with a carrier that also has long-term experience with systems that have been in place and developed specifically for preventing, monitoring, responding and providing legal support for data breaches. A carrier can be A-Rated and be well known but it may not have much experience in Cyber Security. This could be a very costly mistake.
3.Extensive Risk Management Program
The Best Defense is an Offense. Learning how to protect a business before the breach is vital. A comprehensive plan to prevent a data breach is essential, with step-by-step instructions, training modules and support from professional IT and legal teams to help businesses know what steps they must take to comply.
4. Monitoring Systems and News Alerts
An insurance provider should monitor alerts and provide insureds with ongoing information about industry specific legislation that might cause a liability exposure, as well as train staff on "red flags" that may cause exposure.
5. Aggressive Breach Response Plan
Time is money and a swift organized response is critical. Ask to see what the Breach Response Plan entails.
6. Agent Should Have Industry Specific Knowledge
Choose an agent that is well educated in your industry. An agent that is not extensively familiar with specific industry needs may miss something that will put the business at unnecessary risk due to lack of knowledge.
7. Dedicated Cyber Insurance Policy
A dedicated insurance policy with a comprehensive Data Breach Plan is essential. Adding Cyber Liability Insurance as a rider on an existing Liability Insurance policy may not offer a comprehensive Data Breach Plan thus there may be a lack of prevention protection and dangerous coverage gaps.
About Cyber Protector PlanSM (CPP)
The Cyber Protector Plan is a division of B&B Protector Plans Inc., specializing in Cyber Liability insurance, and is a wholly owned subsidiary of Brown & Brown, Inc. offering comprehensive and proactive solutions to the critical cyber security issues faced by businesses today. The CPP is dedicated to assist bringing your business up to compliance standards through risk management services, education and training. The Cyber Liability Insurance Program is offered through the Beazley Group, which manages five Lloyd's syndicates.
Insurance Coverage Territory for Cyber Protector PlanSM
Alabama, Alaska, Arizona, Arkansas, California, Colorado, Connecticut, Delaware, Florida, Georgia, Hawaii, Idaho, Illinois, Indiana, Iowa, Kansas, Kentucky, Louisiana, Maine, Maryland, Massachusetts, Michigan, Minnesota, Mississippi, Missouri, Montana, Nebraska, Nevada, New Hampshire, New Jersey, New Mexico, New York, North Carolina, North Dakota, Ohio, Oklahoma, Oregon, Pennsylvania, Rhode Island, South Carolina, South Dakota, Tennessee, Texas, Utah. Vermont, Virginia, Washington, West Virginia, Wisconsin, Wyoming, the District of Columbia and Puerto Rico