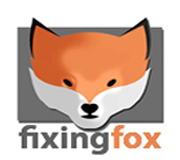 Use coupon code DS20735 and receive 10-percent off at Data Savers.
Rochester, New York (PRWEB) February 11, 2014
Being partners with one of the best companies in the data recovery business has its perks. FixingFox Computers, a local Rochester, NY computer store and repair facility is extending data transfer and data recovery rates. The store, located on 5 Monroe Avenue in the Village of Pittsford NY, is known for providing top-quality service at about half the cost of big chain computer repair squads. The reason behind the discount is that FixingFox's new owner and management know how expensive data recovery can be, so they decided to do something to change the market. "It's incredible that some places will charge up to thousands of dollars to recover data," mentions Arthur Alves of FixingFox Computers in Pittsford NY, a suburb of Rochester NY (New York).
Most customers of FixingFox come from many areas of the Monroe County/Greater Rochester area; however, the majority of their customers are mostly from Brighton, NY and from Pittsford, NY. Other areas that they provide service to are Henrietta, Penfield, East Rochester, Fairport, Perinton, Webster, Gates, Chili, Victor, Canandaigua, Farmington, and many others. The store is known for fixing computers, laptops, desktops, tablets, iPads, and iPhones at a very reasonable rate. "Reasonable rates and great quality of work is the key success of this business," mentions David I. of FixingFox Computers in Rochester, NY. FixingFox are experts at data recovery from a variety of products that include computers, hard drives, solid state drives, flash drives or thumb drives, smart phones and many others.
FixingFox Computers was a company that originated in Brighton all the way back to 2007 when the previous owner opened as a different name. Today, though under new management, the technicians are the same and the quality of work has gotten even better. The idea of opening service and repair for multi-platform systems such as Windows XP, Windows Vista, Windows 7, Windows 8 and Mac OSX as well as the iOS systems allowed the company to grow. The company's new research and development program is allowing technicians to train and specialize in repairing new objects on the market.
The local Rochester computer sales and service company has a high rate of recovery from dying media. "Some hard drives we get in do not even turn on..." mentions Peter Jason of FixingFox Computers. All technicians highly recommend everyone backing up their files on the regular just in case something like this happens. FixingFox does a great job of recovering files, however with computers...you never know.
FixingFox Computers in Pittsford have the experience to fix many different brands of Windows based desktop computers, laptops, notebooks, net books, and even tablets. These brands include but are not limited to Acer, Dell, Gateway, HP, Asus, Microsoft, MSI, Samsung, Toshiba, Sony, Panasonic, custom built computers, E-Machines and many more. Data recovery are based on a three-level system. Level 1 are hard drives or media that crashed on a computer and FixingFox is able to find an alternate source in order to recover these items. Level 2 are files that were permanently deleted from the computer and now it requires special forensic software in order to recover the data. Level 3 happens very rarely and there are the jobs that require the most attention: a hard drive with mechanical failure for example is under this category. All data recovery is priced under flat rate system and all the prices are available at FixingFox's website.