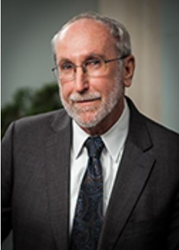 Ray has a deep understanding of our industry, customer needs, and a deep entrepreneurial perspective that will further enhance DataCede's vision for new products and innovative industry offerings
Princeton, New Jersey (PRWEB) July 27, 2015
DataCede has today announced Raymond A. Roy, former Chairman and CEO of MFXchange Holdings, has joined the company's Advisory Board.
Mr. Roy founded MFXchange Holdings in 2001 and was Chairman and CEO before his retirement earlier this month. With nearly 40 years business and information technology experience dedicated to the insurance industry, Mr. Roy brings a unique perspective of the marketplace. Prior to forming MFX, Mr. Roy was responsible for all of American International Group's (AIG) General Insurance worldwide systems. As the Senior Systems Officer, a position he held for most of his 15-year tenure at AIG, Mr. Roy reported directly to AIG's Vice-Chairman.
"DataCede brings together an outstanding team, which I have worked with for many years. DataCede's explosive growth is being driven from the quality service they provide to the middle market carriers and their attention to detail. I look forward to providing them with my insights and perspectives on growing their offerings. I'm really excited to help guide them in their continued growth and market penetration," said Mr. Roy.
"We are extremely pleased to appoint Ray to our Board. He will further assist us in our growth and highlights our solid commitment to support the Insurance industry," said Joseph Zarandona, Chief Executive Officer of DataCede. "Ray has a deep understanding of our industry, customer needs, and an entrepreneurial perspective which will further strengthen our efforts as we pursue new products and industry offerings."
About DataCede
DataCede is an insurance management and technical consulting firm offering comprehensive business and technical solutions for insurance carriers, vendors, and brokers. The company capitalizes on its team of seasoned, experienced insurance, reinsurance, and insurance technologists, who have decades of industry experience. Headquartered in Princeton, New Jersey, the company maintains a presence in New Mexico, Raleigh, Chennai, and London.
Visit our LinkedIn page