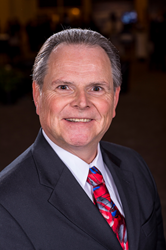 New York, NY (PRWEB) May 05, 2016
Eccella Corporation, a leading Data Management and Analytics company, announces the addition of Paul Urban as their Head of Business Intelligence and Analytics to the company's growing Analytics practice. In his new role, Paul will be responsible for the expansion Eccella's Analytics offering. Paul and his team will help Eccella's clients gain more value from their information systems investment in their journey to becoming fully data driven.
"We are proud to bring Paul on to the team," Eccella CEO Meitav Harpaz said. "Paul has built an industry reputation of solving complex problems leveraging BI and Analytics. He is the best person to support our growth in this area and is a great addition to our management team. His addition signifies the commitment Eccella has to its clients – to provide outstanding advisory and implementation services throughout the lifecycle of the data in their organization, which leads to faster growth and better decision making."
Paul brings more than 15 years of experience helping organizations deploy business intelligence and analytical solutions. He has a long list of satisfied clients ranging from middle market to Fortune 100 companies across a wide variety of industries. Prior to joining Eccella, Paul founded DataONE to bring Business Intelligence and Analytical solutions to mid-sized organizations. He also founded Analytics Today, a professional forum dedicated to advancing the value that data, business intelligence, and analytics brings to organizations. Additionally, he served in various roles at SAP Business Objects where he was instrumental in building and shaping their financial services practice. Urban received his Bachelor of Science degree in Computer Information Science from New Jersey Institute of Technology and his MBA in Finance/Management from Montclair State University.
"This is an exciting time to be helping organizations become data driven," Paul said. "Not only is the amount of data inside and outside the organization growing at incredible rates, but corresponding technology and cloud services are also quickly advancing to assist organizations in becoming intelligent enterprises. Eccella is leading the way by working closely with clients to treat and leverage data as a strategic asset and then deploy the appropriate solutions to improve their business performance. I am looking forward to working with all the professionals at Eccella in their quest to empower organizations to be data driven."
For more information about Eccella and its services, please visit http://www.eccella.com
About Eccella
Founded in 2010, Eccella Corporation is headquartered in New York City, with additional offices in London and Mumbai. Eccella specializes in Data Management and Analytics and has partnered with the leading software vendors to provide advisory, solutions and implementations services to organizations of all sizes, across multiple industries. Eccella's goal is to help its clients craft the best data strategy for their organization and implement solutions in support of their operational needs and growth goals.