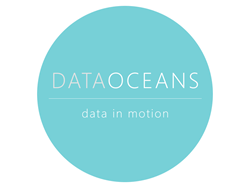 DataOceans is a leader in this industry and we are excited to partner with them as they take business user empowerment to another level.
Norcross, GA (PRWEB) July 05, 2016
DataOceans announced today they chose to integrate Izenda's self-service business intelligence and analytics platform into their customer communications management (CCM) solutions and services.
Izenda's solution will seamlessly integrate with DataOceans CCM solution's workflow empowering non-technical users to analyze data in real-time to improve the customer communication experience.
CCM includes the creation, delivery, storage and retrieval of multichannel communications, as well as processing payments and other responses throughout the entire customer lifecycle. Communications and service interactions occur in a wide variety of communications including documents, email, Short Message Service (SMS) and Web pages and the opportunity to continuously improve the customer experience is significant.
Other managed service providers in the CCM industry provide their customers with standard reports and dashboards containing static data. Or they require users to work with a service delivery manager to obtain a data dump which requires additional manipulation. In the case of translation errors or if a user wants to drill down through the data, additional requests have to be made. This wastes days with no iterative data discovery.
"The CCM industry has a strong need for robust self-service analytics and many existing solutions hamper business user's ability to perform ad hoc analysis. DataOceans is a leader in this industry and we are excited to partner with them as they take business user empowerment to another level," said Lee Nagel, VP of Marketing at Izenda and a veteran of the CCM industry.
In October 2015 Madison Advisors documented the need for managed service providers delivering CCM solutions to move beyond a finite number of standard operational reports and to give users greater access to data.
DataOceans' clients need the company's CCM solution because they cannot access data that exists in multiple systems. DataOceans normalizes the data from their clients' legacy datasets, and puts it in a relational database. With the addition of Izenda's BI solution, they can leverage data through the DataOceans platform for better real-time decision making.
Izenda's technology fits nicely within ours, said DataOceans CRO Randy Beals. As for choosing Izenda, "Certain things we need to build, certain things we don't need to reinvent the wheel when a great option that delivers superior ROI already exists," he said.
The need to rapidly and efficiently implement real-time analytics in their CCM solution drove the decision to implement Izenda's BI platform. Real-time analytics remain rare in the CCM space, giving DataOceans a strategic advantage in the marketplace with the addition of Izenda's BI and analytics solution. Izenda's tight integration allows customization to fit the BI solution in the DataOceans' workflow.
DataOceans customers include banking, financial services, healthcare payer and providers, hospital groups, print service providers and utilities.
"Data Oceans will continue its leadership position in the CCM space with further business user empowerment," Beals said.
About DataOceans
Founded in 2005, DataOceans provides Customer Communications Management solutions and services that unlock data from existing legacy and business systems to create and deliver enhanced and highly personalized interactive communications, such as bills, statements, invoices, and notices from one easy to use platform. DataOceans creates and delivers interactive communications containing highly targeted/personalized content and videos that can result in increased revenue, decreased costs and an improved customer experience. http://www.dataoceans.com
About lzenda
Izenda designed its self-service business intelligence platform for independent software vendors, solutions providers and enterprise users. Izenda embeds seamlessly in applications to deliver BI directly to the people who need it most. Our integrated BI platform allows end users to easily create and customize reports and dashboards so they can analyze, visualize, and share valuable data and insights in real time. More than 10,000 organizations use Izenda's embedded BI and analytics platform on a daily basis. To find out more about Izenda's platform, visit https://www.Izenda.com.