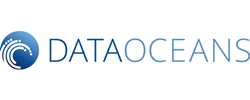 "This new office space, in the heart of Atlanta's technology corridor, will provide increased work life balance for our employees to the benefit of the clients we serve."
ALPHARETTA, Ga. (PRWEB) December 12, 2021
Despite the pandemic, DataOceans has continued to experience strong growth, adding new employees to its team and expects to continue this momentum into 2022 and beyond. The move to the Georgia 400 Center is in response to this rapid growth and also provides additional work-life balance opportunities through hybrid work models.
The brand new, modern office environment includes a combination of open workspaces and hotel options to foster enhanced collaboration among team members. The Georgia 400 Center offers two fitness centers, multiple game tables, an outdoor courtyard, a jogging path, and is in close proximity to restaurants and other amenities.
Larry Buckley, DataOceans founding partner and CEO "DataOceans is very excited about our current growth trajectory and our resulting move to the Georgia 400 Center in Alpharetta. This new office space, in the heart of Atlanta's technology corridor, will provide increased work life balance for our employees to the benefit of the clients we serve."
The DataOceans Oceanus platform enables organizations to unlock customer data from existing systems to create and deliver highly personalized and compelling communications. This creates an enhanced customer experience that leads to increased customer loyalty and long-term growth while driving cost-efficiencies. The Oceanus platform is currently helping over 150 clients to achieve their strategic goals and as a result, DataOceans has a client retention rate of 98%.
About DataOceans. DataOceans delivers a fully integrated and comprehensive CCM platform built for communications and revenue lifecycle management, where business rules can be applied to deliver agile and consistent communications, including billing statements, compliance notifications, and marketing promotions, across distribution channels that include print, online portals, SMS and mobile. DataOceans enables clients to transform how they engage with customers, innovate how they do business, and simplify their technology landscape. For more information, visit https://www.dataoceans.com or follow us on LinkedIn at https://www.linkedin.com/company/dataoceans/