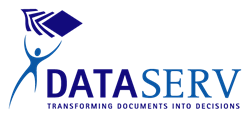 St. Louis, MO (PRWEB) September 27, 2013
Companies struggling to manage their master vendor file now have a solution to increase efficiencies, reduce costs, and further their workflow automation – DataServ's Vendor Setup Request.
This Software as a Service (SaaS) solution provides a simple, common-sense user interface that works with an existing ERP or financial system to efficiently request the setup of a new vendor. This interface works from anywhere, including mobile devices, and guarantees consistent vendor master data through the use of automated workflow based on a company's defined, unique vendor setup rules.
Additionally, the secure Vendor Setup Request Solution increases visibility to the entire vendor approval process by:

Allowing employees to submit new vendor requests and/or edit information online without using ERP licenses or sending paper requests to the purchasing department for data entry
Giving requestors only the appropriate vendor naming conventions, assuring compliance with company ERP standards
Restricting user entry only to their appropriate cost centers and accounts, reducing the possibility of miscoding and giving finance greater control
Providing an approval process for all submissions that reinforces your procedures and policies
For more information about the DataServ SaaS Vendor Setup Request Solution, contact us or call 877.700.DATA (3282).
About DataServ
St. Louis-based DataServ is a global SaaS provider of document and process workflow automation solutions for the financial operations and human resources functions. A Cloud Computing pioneer, they developed the first commercially viable Enterprise Content Management (ECM) SaaS in the world. Serving organizations worldwide since 1994, DataServ streamlines and lowers costs within Accounts Payable via their Purchase to Pay (P2P) solution set (including Expense Report Automation and Purchase Order Requisition Automation), Accounts Receivable with Quote to Cash (Q2C), and Human Resources through Hire to Retire (H2R) by capturing documents and data and automating business processes.
For more information about a DataServ P2P, Q2C or H2R SaaS solution, visit DataServ.us or call 877.700.DATA (3282).