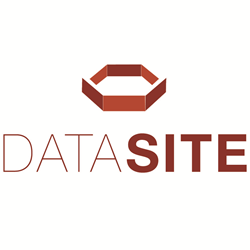 We are thrilled to welcome Mary to the DataSite team.
San Diego, CA (PRWEB) May 02, 2014
DataSite (http://www.datasitecolo.com) is excited to announce the expansion of the DataSite team with the addition of a Manager of Corporate Branding. A veteran of the advertising and marketing world, Mary Brautigan, has been handpicked to fill the chair. Mary comes to DataSite with an extensive background in both online and traditional advertising and marketing experience having spent a majority of the past 15 years working for various advertising and marketing agencies.
Mary joins DataSite as Manager of Corporate Branding to continue her proven track record of increasing online visibility through website design, email marketing, social media, Pay Per Click and blogging as well as offline branding efforts as part of an integrated marketing strategy to drive sales. In her new position Mary will work hand in hand with DataSite's sales department in identifying and communicating brand messaging to potential clients. Mary comments, "I am so excited to join the DataSite team! There is so much opportunity in this market to increase online visibility and offline branding efforts and truly increase the bottom line."
Vice President of Sales and Marketing, Robert Wilson, adds, "We are thrilled to welcome Mary to the DataSite team. Mary has displayed an exceptional aptitude for developing and managing complex marketing campaigns and we are looking forward to many years of fantastic success with Mary leading our corporate branding efforts."
About DataSite
DataSite offers secure world-class facilities in Atlanta, Boise and Orlando, capable of accommodating varying needs in wholesale data center space. DataSite data centers are a unique blend of purpose-built, specially constructed data center facilities and expertly managed data center infrastructure designed to offer affordable colocation options that meet the demanding power density and up-time requirements of the modern computing environment. DataSite's Tier III data center design provides completely redundant and continually operating facilities that are concurrently maintainable with zero scheduled downtime. For more information please visit http://www.DataSiteColo.com.