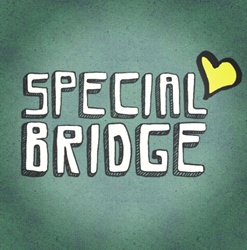 Dating sites exclusively designed and regularly updated for disabled people are largely non-existent. Well, here is Special Bridge!
(PRWEB) May 27, 2014
Launched in 2014, Special Bridge is an online social community that serves as a disabled dating site and friend finder for people with disabilities. It is so much more than that, though. Special Bridge is an online community of family and friends; people with like interests that are in search of friends to hang out with or a special person to share special times.
New Dating Sites, Look Out! Special Bridge is in the House!
Most, if not all, dating sites these days are not a great fit for those with disabilities. Dating sites exclusively designed and regularly updated for disabled people are largely non-existent. Well, here is Special Bridge.
The challenge with any dating site comes with finding people with the same interests and abilities. Whether someone is looking for a date or a friendship, the ability to search for profiles of like-minded men and women with matching interests and personality is a virtual must.
In the past, the challenge for people with disabilities on dating sites has been compounded by the fact that there is no ability to service the unique challenges of disabled people. Special Bridge is the only one of many new dating sites that offers this unique feature. Special Bridge is designed solely for being a dating site and friend finder for disabled people. The site has the ability to match users based not only on interests and geographic locations but also by disability and similar challenges.
The Difference Between Special Bridge and Traditional Dating Sites
The last thing someone using a traditional dating site would want to do is find someone with a similar personality and close to home, and later find out that some of the things he or she enjoy doing would not be possible with that person. It could be a real bummer. Special Bridge solves all that with its unique search and matching capability by adding relevant parameters.
Another difference between Special Bridge and other disabled dating sites is the responsibility that the owners show towards their users. Members can feel safe and secure when using Special Bridge because there is a lot of hard work that goes into ensuring that the site stays clean, real, and safe.
Special Bridge is not an "adult friend" finding site. There are no profiles allowed that will say "let's hook up!". Special Bridge is a dating site that was developed for mature adults that are seriously looking for romance, responsible fun, or maybe just a new friend or two to hang out and go to the movies with.
Advanced Features of Special Bridge
Special Bridge will run background checks into any user profile that may seem fishy or disingenuous. The site does not allow, or condone, the building of fake profiles on the site just for the purpose of bringing business in and giving false hope. The site is completely ad free. Make no mistake; Special Bridge is a legit dating site.
The site has already proven a relief for many disabled users who are looking for dates and friends. They laud the site for being genuine, secure and giving members a sense of relief. Members of Special Bridge no longer have to hide their disability on traditional dating sites only to stress over the need of divulging it once a match is made. It's an uncomfortable situation to be in and one that, until now, had no remedy or alternative. Special Bridge has fixed all of that.
The world of disabled dating sites just got a whole lot better and much more exciting with Special Bridge. It fulfills the needs of so many things in one well-developed, modern site: an aspergers dating site, autism dating site, downs syndrome dating site, developmental disability dating site and so much more.
Other unique features of Special Bridge include:

A match score to see how compatible members are with other members based on hobbies, lifestyle, and interests.
Private messaging and chat options to really get to know someone in a secure and private setting.
Support forums filled with other site users for friendship and help.
Awesome support! If members need help, they can contact the site and get support very quickly.
Special Bridge Can Even Help Parents Enhance Their Children's Lives
Parent's of a young adult with a disability may be worried about their child's quality of life. Not only about supporting and living with their disability, but they also know that it should not be a challenge for their child to make friends and take part in activities of fun and entertainment just like any other.
Special Bridge Has Parents Covered As Well
As stated before, Special Bridge is not only a dating site, it is a friend finder for people of all ages. This means that parents can build a profile for their adult child on Special Bridge and search for nearby potential friends with similar challenges and interests that they could arrange for their child to meet and befriend.
In most cases, the initial communication will be by the parents until the children meet and become comfortable with each other. The best part of this is that, as a parent, they could meet a friend, too! A friend with a similar situation, similar interests and common ground. In the end, everyone wins thanks to Special Bridge.
For more information about whether Special Bridge, visit the site's Reasons to Join guide or contact Special Bridge for additional information.