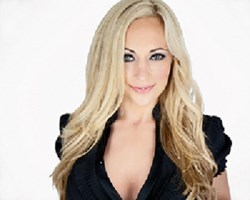 Lets get the business world connected with love, on LinkedIn. We want to be a part of your love story!
(PRWEB) January 15, 2014
Affinity Connections, North America's foremost matchmaking service that aims to bring people together for life, is pleased to announce the launch of its "Affinity Dating & Matchmaking" networking group on LinkedIn. The group page is a free resource for those who are single and looking for love.
The LinkedIn Affinity Dating and Matchmaking group was launched to help business professionals and career-driven individuals in Canada and the United States who are single and are looking for a place to meet like-minded folks. Group members can join in on discussions and topics and receive free advice from Affinity Connections and the dating community.
"We created this group as a beneficial resource for anyone who's single and in search of finding that special someone," says Tiffany Brown, CEO and Founder of Affinity Connections . "You never know – LinkedIn may be the place you meet your future husband or wife."
As the group's profile states, Affinity Connections is the complete solution to matchmaking. The company provides professional coaching to empower its clients with real-world skills that are as robust as transformative, and help clients grow as individuals to achieve peak potential through a combination of expert consultancy and a nurturing environment. The profile states: "Our clients learn to make positive changes and align their lifestyle with their relationship goals to attract healthy, wholesome relationships. Our portfolio of solutions includes professional consultancy and coaching on health, wellness, balance, stability, personal development and communication skills. We can even facilitate a complete makeover to mark the beginning of a new life journey."
"Affinity Connections is a labor of love for me and my colleagues," Brown says. "As CEO and founder, I am driven by a strong conviction that everybody needs a helping hand sometimes, and that no matter what happens in the external world, happiness starts within. These profound insights are at the root of everything we do. Because true love is worth it."
For more information or to join the Affinity Dating & Matchmaking group on LinkedIn, visit http://linkd.in/1iVBaw4 and click the "Join" button. Members must have personal LinkedIn profile to join.
About Affinity Connections
Affinity Connections is a specialized matchmaking agency that represents men and women searching for their perfect match. Singles often have lives fulfilled with friends, family, career and travel, yet are still missing a successful and fulfilling love life. Both men and women are motivated to find a partner but may need the highest level of personal attention to find and develop a relationship with the right one.
Affinity Connections recruits candidates specifically for their clients by attending local events, social networks, hosting parties and meeting with referrals to find quality matches. This approach to matchmaking is very personalized and creates the best match possible. To get started clients must fill out a confidential profile.
To learn more about the potential love life that is in store, visit http://www.affinityconnections.com or visit them on Facebook and Twitter. Affinity Connections operates out of the Vancouver, BC area but works with clients all over Canada and the United States